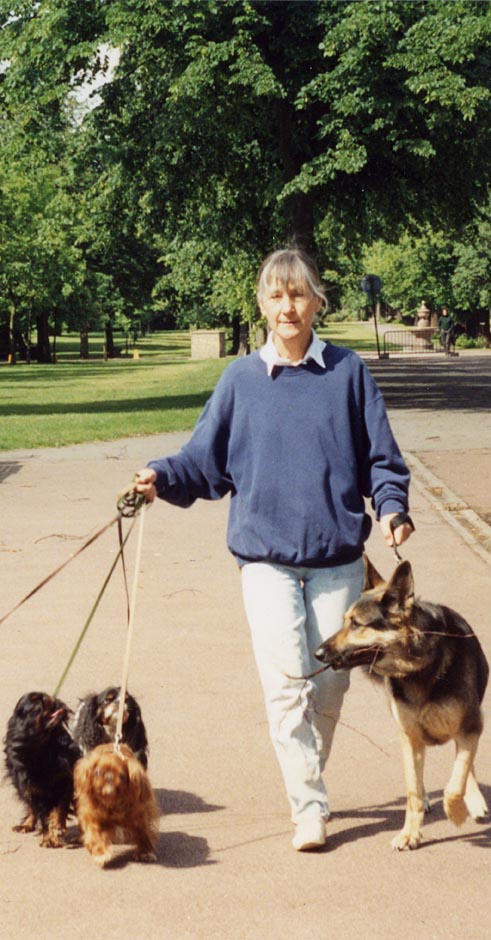 It's hard to believe it's a decade since the death of Mary Evans, but 29th June 2020 marked the 10th anniversary of her passing and we would like to take this opportunity to look back on Mary's achievements.
She founded Mary Evans Picture Library with her husband, Hilary, in 1964. They were already avid collectors of old books, pictures and ephemera covering a wide range of subjects, and it was following the suggestion of a friend who worked at the BBC that they might turn their hobby into a business, that the library was born.
56 years later, the library continues to thrive, underpinned by a vast archive of historical imagery collected by Mary and Hilary over the years, and now supplemented by over 500 contributor collections, all distributed through an international agent network more than a hundred strong. In the last decade, it has also become one of the leading independent sources of cinema images.
Mary's other passion was dogs: hers were ever present in the library and always impeccably behaved, so she was delighted in 2003 to acquire the celebrated Thomas Fall Archive of historic dog images, which have proved immensely popular with publishers. She was also a great collector of children's books, images from which now form a staple of the Library's collection. And she was instrumental in the establishment of both the British Association of Picture Libraries and Archives (BAPLA) and the Picture Research Association (PRA).
Mary would have had strong opinions about the changes to our industry in the years since her death - she was always a great champion of independent businesses - but she would be delighted that the Library is still going strong and moving with the times, still occupying the parish hall in Blackheath, South-East London, its home now for three decades, and continuing to do business with the ethos and style she championed.