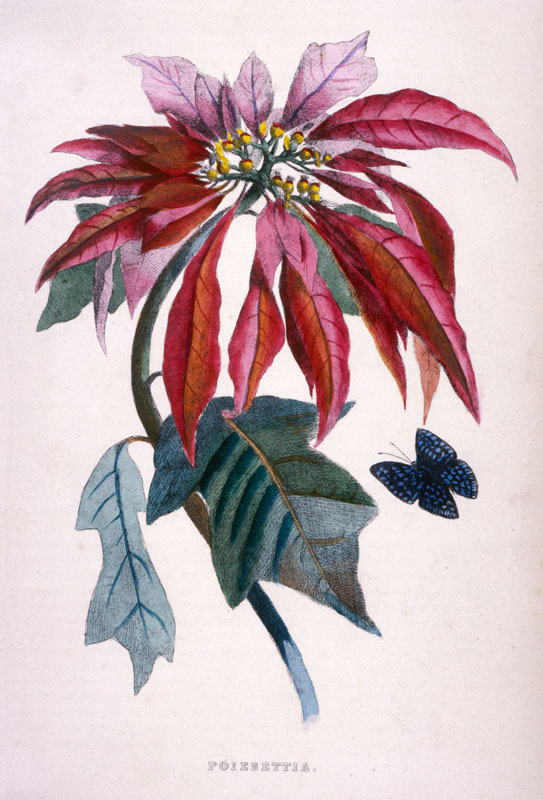 Night Poinsettias
The snow has not yet drowned
in thunder, lightning, or in rain.
The snow has not yet drowned
the garden completely.
The house is bat-black, air still,
bedroom doors unopened.
Small breathing rises in each room –
my daughter, my son
asleep among butterfly wings,
blue stars, waning moons.
Ice-animals creep across the window –
see how their footprints leave
thousands of spilt needles
pricking the dark at every turn.
On nights like these only the fresh blood
of my three poinsettias can be heard –
when shall we three meet again
in thunder, lightning, or in rain?
© Marion McCready
Picture 10135997, illustration, circa 1840, image copyright Mary Evans
Marion McCready lives in Dunoon, Argyll. She won a Scottish Book Trust New Writers Award in 2013 and the Melita Hume Poetry Prize for her first full-length collection Tree Language which was published by Eyewear Publishing in 2014. Her second collection Madame Ecosse was published in 2017 also by Eyewear Publishing.