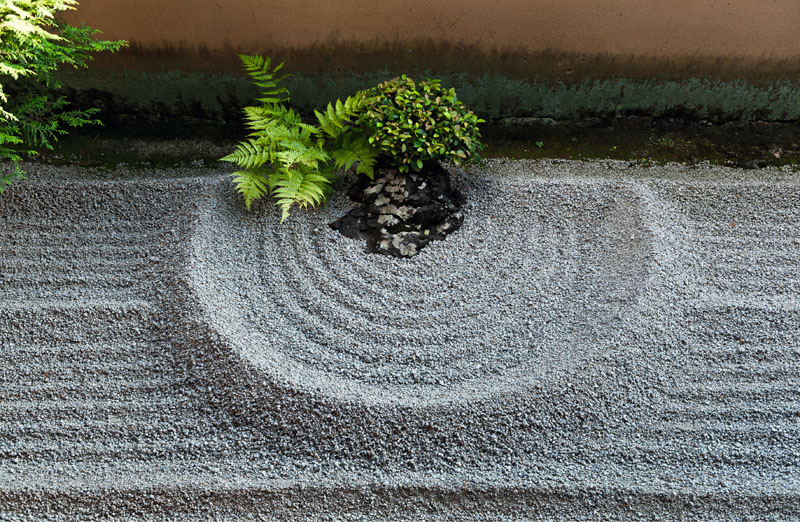 Japanese Garden
If I'd been a garden
I'd have put down
in Japan,
relished the tickle
of a rake at sunrise,
explained myself
in circles formed in stone.
I'd have been bamboo
and lanterns,
gravel made to look
like water,
full-moon maples
extending
their baby's hands.
© Shirley McClure
Picture 10995043, photograph by Johann Kraftner, circa 2000, image copyright Mary Evans / Imagno
Shirley McClure's first collection, Who's Counting?, was published by Bradshaw Books in 2010 and her second collection, Stone Dress, by Arlen House in 2015. Her poetry was widely published in literary journals and she won numerous awards, including Listowel Writers' Week Originals Poetry Competition 2014, the PENfro Poetry Competition 2015 and runner-up in the Patrick Kavanagh Award 2009. Shirley also taught creative writing with a particular interest in writing and health. After her untimely death from cancer in September 2016 her publisher, Alan Hayes of Arlen House, invited her friend Jane Clarke to edit a New & Collected Shirley McClure, including Shirley's two published collections, together with 31 beautifully poignant new poems, due to be published under the title Origami Doll on 1 May 2019.