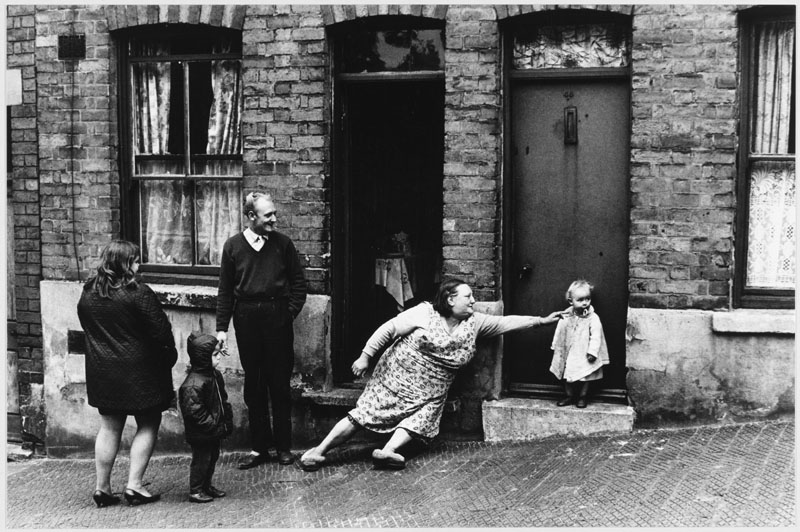 One Street, Two Worlds
The child in the white coat's thinking of
making a run for it up that rain wet hill.
The mother reaches for her without standing
up, assumes the posture of a fallen tyrant's
statue whilst her slippers grip the steep
pavement in the heroic posture of Sherpa
Tensing's boots.
She is a tiny colossus spanning the gulf
between the two front doors, between
two worlds.  In that other world a family
look on in erect wonder at the sprawled
mother, the caped child. Is she drunk and
are there Christmas decorations in the
windows above the front doors?
© Stephen Devereux
Picture no. 10000964, photograph by Roger Mayne, 1969, image copyright Mary Evans / Roger Mayne Archive
Stephen Devereux writes poetry, plays, essays and short stories. He has had his work published in many magazines, journals and websites in the UK, Ireland, Germany, Austria, Australia and USA. He has won or been shortlisted in many competitions. He was born in rural Suffolk and worked on farms and in factories until going to UEA as a mature student. Since then he has taught in schools, colleges and universities in the North West. He lives in Liverpool.