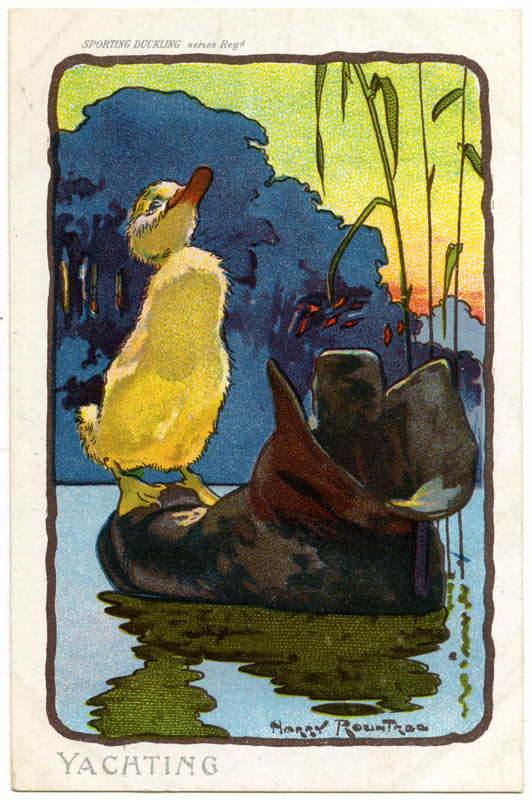 Duckie
Certain bird species will imprint on the first moving stimulus they see around 14 hours after hatching – sometimes humans or inanimate objects like boots.
What have we hatched together?
Touched in that critical spell
independent of the consequences of your behaviour
(for I have seen you stamp on tiny livings)  –
Where are your boots, and what is inside them –
lifting them up and down,
reaching into the toe box.
I will follow your boots
until they are not boots
or you are not the boots but
always the boots, stamping.
Yellow.
Are you wearing a yellow jacket
or am I forcing it on you?
If this is captivity please keep me safe.
Can I be a spot under your wing
or the speech marks round your latest passion
articulating something graceful
or at least original?
I'm learning to covet your disregard.
Would you like to feel my egg tooth?
Feed me a foot, teach me the prettiest route –
I've never seen a winter.
When we get there will you lay?
© Sarah Westcott
Picture 10136577, illustration by Harry Rountree, early 20th century, image copyright Mary Evans / Harry Rountree
Sarah Westcott's first collection Slant Light (Pavilion Poetry) was highly commended in the 2017 Forward Prizes. Her pamphlet Inklings was a Poetry Book Society choice. Her poems have appeared in magazines including Poetry Review, POEM and Magma, on beermats, billboards and buses, and in anthologies including Best British Poetry. Recent awards are first prize in the London Magazine poetry prize, Poets & Players and the Manchester Cathedral poetry prize. Sarah grew up in north Devon, on the edge of Exmoor, and lives in Kent with her family. She teaches poetry at the City Lit in London and is working on her second collection.