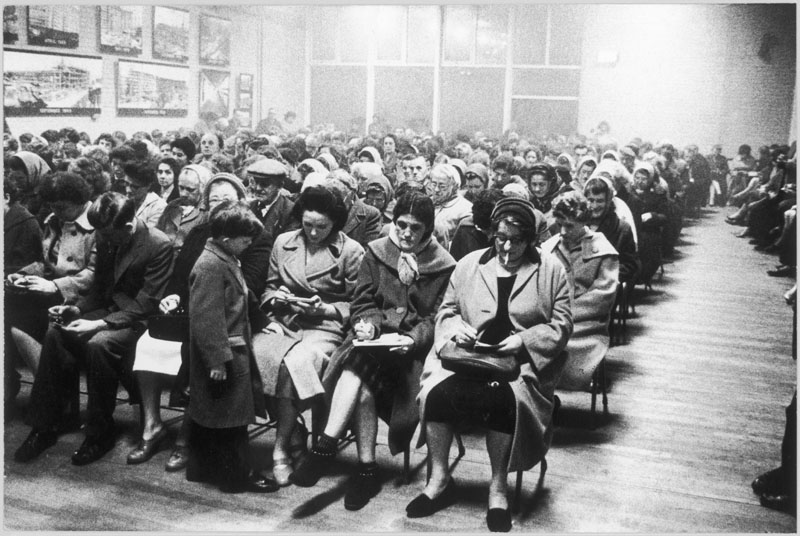 Legs Eleven
She brought you to bingo
to slice through numbers
with a black marker
on Monday nights,
to keep you sober
and from the vodka
slumber.
For company,
for your own safety,
to keep you out
of the kitchen drawer
and the cold, blue bathroom
that didn't have a key.
You collected the bottles
maintained your nails and
highlights, everything else
left to slide away.
Your only break
from those four yellow walls
was into a big book
and two fat ladies.
The wolf whistles pierced
pensioner concentration
in the musty parish hall.
Kelly's Eye, key of the door,
and all the others.
The call lodged in throats
waited to rise and shout,
the black slashes
marked a full house.
A sneaky trip for mouthwash,
then back to front seat denial
and another bag search.
The yellow walls heard
the coughs to muffle the breaking seal,
the broken spiral of a new litre
to where it all went wrong.
© Lorraine Carey, first published in The Blue Nib (August 2017) and in the anthology Please Hear What I'm Not Saying (March 2018)
Picture 10078824, photograph by Roger Mayne, 1961, image copyright Mary Evans / Roger Mayne
Lorraine Carey is an Irish poet and artist. Her poems have featured in Prole, Black Bough, The Honest Ulsterman, Orbis, Poetry Ireland Review, Smithereens, Atrium, Abridged, Poetry Birmingham Literary Journal, The Curlew, The Ogham Stone and on Poethead among others.  She was the featured artist in Issue 11 of Skylight 47 and Issue 9 of North West Words. A Pushcart prize nominee and shortlisted for The Allingham Poetry Prize 2019, she was runner up in Trocaire/Poetry Ireland and The Blue Nib Chapbook Competitions 2017. A contributor to several anthologies, her debut collection is From Doll House Windows (Revival Press, 2017).