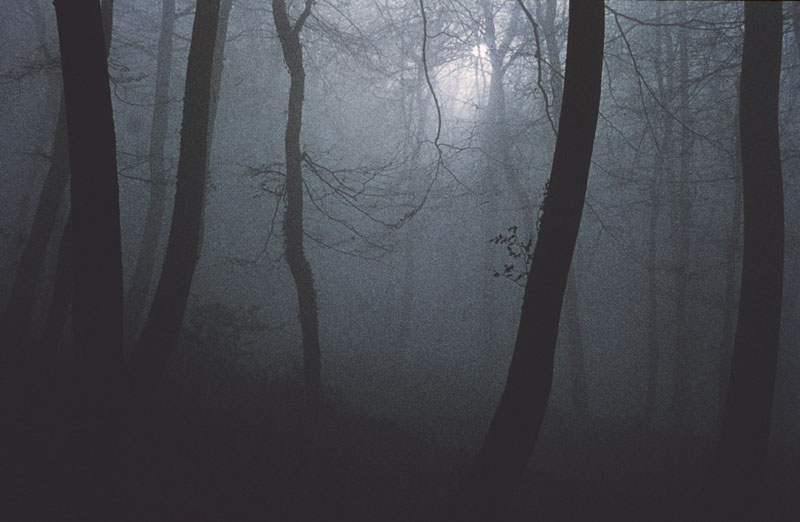 Soulcraft
It's true: there is a light at the centre of my body.
If I could, I would lift aside a curtain of this flesh
and demonstrate, but for now it is my private neon.
It is closest to the air at certain moments,
like when buttercups repair a morning's jagged edge.
Other times, a flock of days descends
and my soul flickers, goes to ground.
Without light, I'm all membrane; each part
becomes a gate. I pour across each margin
and nothing has enough hands to catch me,
my teeth knocking so fast I daren't hold any piece
of myself near in case I start a banquet.
I'm only eased by accident. On the drenched path,
I pick up snails and transport them to safer earth
then feel a stirring. I watch as rain streams
from lopped-back elms, my face teeming with water
and―hello stranger―my soul glides to my surface
like it, too, belongs there; like a bright fish rising to feed.
© John McCullough
Picture 11937589, photograph by Roger Mayne, 1964, image copyright Mary Evans / Roger Mayne
John McCullough lives in Brighton and Hove. His first collection of poems, The Frost Fairs, won the Polari First Book Prize in 2012 and was a Book of the Year for The Independent as well as a summer read in The Observer. His second, Spacecraft (Penned in the Margins, 2016), was named one of The Guardian's Best Books for Summer and was shortlisted for the Ledbury-Forte prize. His new collection, Reckless Paper Birds, explores vulnerability and the human body. It has been shortlisted for the Costa Poetry Award.