Warning
: include(topMenuBar.php): failed to open stream: No such file or directory in
/home/domains/maryevans.com/docs/poetryblog.php
on line
78
Warning
: include(): Failed opening 'topMenuBar.php' for inclusion (include_path='.:/usr/share/php') in
/home/domains/maryevans.com/docs/poetryblog.php
on line
78
Warning
: include(topFullWidth.php): failed to open stream: No such file or directory in
/home/domains/maryevans.com/docs/poetryblog.php
on line
79
Warning
: include(): Failed opening 'topFullWidth.php' for inclusion (include_path='.:/usr/share/php') in
/home/domains/maryevans.com/docs/poetryblog.php
on line
79
Warning
: include(poetrySideBar.php): failed to open stream: No such file or directory in
/home/domains/maryevans.com/docs/poetryblog.php
on line
81
Warning
: include(): Failed opening 'poetrySideBar.php' for inclusion (include_path='.:/usr/share/php') in
/home/domains/maryevans.com/docs/poetryblog.php
on line
81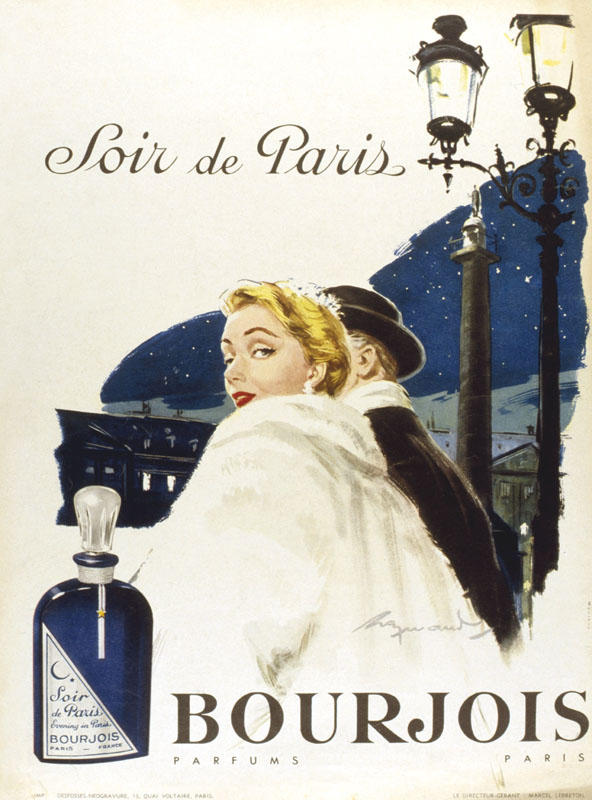 Out of the Bottle
I loved the line and curve
of each sculpted bottle,
memorised names.
Hartnell's heart-shaped In Love,
ribboned around the neck.
Yardley's Bond Street,
Coty's L'Aimant.
Bourjois' Evening In Paris
opaque and dusky-blue.
Mum tutted me from counters
in posh stores, her own pink
glassware empty on its tray.
A wedding present, she said,
not to be played with though
I could dust if I was careful.
I flicked, stroked, made sure
I was alone, puffed air over
my throat and preened.
Mum's older sister used
Devon Violets, sprinkled
it on her hankies, let me sniff.
Old fashioned – shrieked my teenage
cousin. She took me to her bedroom.
Californian Poppy?  She winked,
held out a stopper.  I nodded
and she doused my pulse-points.
It smelled different on my skin.
Walking home, I felt grown-up
and slightly nauseous, conjured
stiletto heels and crimson lipstick,
was concocting a black silk dress
when Dad asked suddenly, sharply
What's that you think you're wearing?
© Sheila Jacob, first published in Through My Father's Eyes, 2019
Picture 10503405, advertisement, 20th century, image copyright Mary Evans / Retrograph Collection
Sheila Jacob was born and raised in Birmingham, and lives with her husband in North Wales. She resumed writing poetry in 2013 after a long absence. She's had poems published in Sarasvati, Reach Poetry, The Dawntreader, The Cannon's Mouth, Clear Poetry and The Blue Nib, amongst others, and on various webzines including Atrium and The Poetry Village. In March 2019 she self-published a chapbook of poems, Through My Father's Eyes. The poems form a tribute to her father and his working-class upbringing in Birmingham.