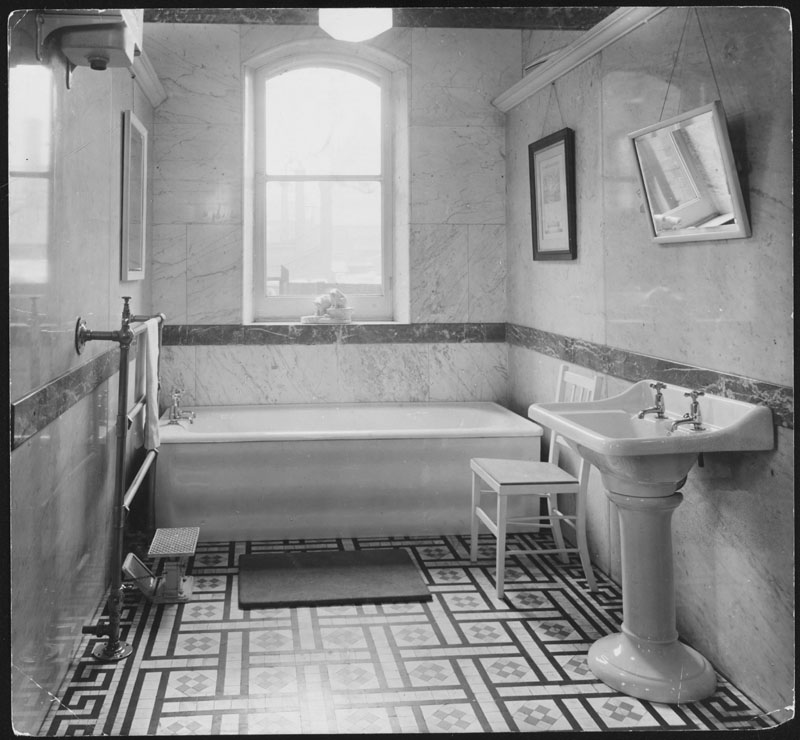 Daybreak
I wake to a sense of forgetfulness,
casually reaching to your side
of the bed to remember it empty.
I mourn for the world I thought existed,
the promise of us … I go back to a moment
before I met you: I walked across a field
and looked up. I saw the sky above me
and I was ecstatic to be living, to stare up
and have my heart blown open to the colour
of the midday blue, there in the lazy heat
of the summer afternoon. This, I learnt
from you also, though bodily at your hands
and you at mine: how love's gifts and judgments
are beyond our knowledge and will outlive
our longing. I get up finally and go to the basin,
wash my face clean to the cold comfort of water;
towel dry my jaw and hold my stare –
this the daybreak hour.
© Noel Duffy
Picture 10157450, photograph, 1930s, image copyright Mary Evans / Barnaby's Picture Library
Noel Duffy has published three collections to date with a fourth, Street Light Amber, due to appear in spring 2020. His poetry has appeared widely, including in The Irish Times, The Financial Times and Poetry Ireland Review, and has been broadcast on RTE Radio 1 and BBC Radio 4. He was the recipient of the Patrick & Katherine Kavanagh Fellowship in Poetry in 2018.