Warning
: include(topMenuBar.php): failed to open stream: No such file or directory in
/home/domains/maryevans.com/docs/poetryblog.php
on line
78
Warning
: include(): Failed opening 'topMenuBar.php' for inclusion (include_path='.:/usr/share/php') in
/home/domains/maryevans.com/docs/poetryblog.php
on line
78
Warning
: include(topFullWidth.php): failed to open stream: No such file or directory in
/home/domains/maryevans.com/docs/poetryblog.php
on line
79
Warning
: include(): Failed opening 'topFullWidth.php' for inclusion (include_path='.:/usr/share/php') in
/home/domains/maryevans.com/docs/poetryblog.php
on line
79
Warning
: include(poetrySideBar.php): failed to open stream: No such file or directory in
/home/domains/maryevans.com/docs/poetryblog.php
on line
81
Warning
: include(): Failed opening 'poetrySideBar.php' for inclusion (include_path='.:/usr/share/php') in
/home/domains/maryevans.com/docs/poetryblog.php
on line
81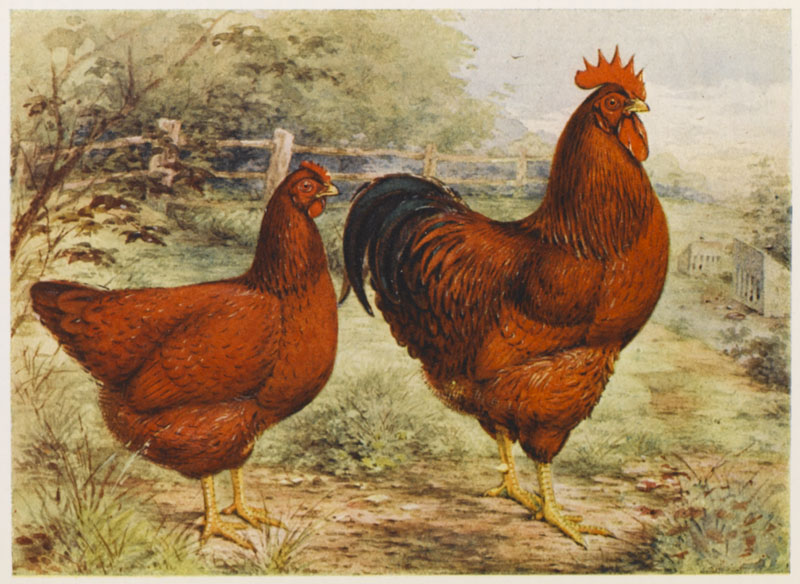 Red Hen
We know nothing
about hens, yet find ourselves
in charge of half a dozen.
The odd girl out –
you call her Mrs One – loses
her footing in the mud.
You carry her
into the hen-house
with piano player hands.
Still there the next day,
she has turned her blunt
red beak to the wall.
We talk to neighbours
about red mites, infections,
wonder if she's egg-bound.
We fill her bowl
with cabbage-leaves,
stroke her tight wings.
Her sisters cry out,
foul her water,
shit on her plumage.
We are told you'd get
a new hen for the price
of the vet. For the first time
I want to crack a bird's neck.
Instead we hand her back,
ailing but alive.
Weeks later you find me
in quick tears
for the red hen;
you brush the rust
of my feathers, fill up
my hopper with oyster shells.
© Shirley McClure
Picture 10191377, illustration, 1919,  image copyright Mary Evans
Shirley McClure's first collection, Who's Counting?, was published by Bradshaw Books in 2010 and her second collection, Stone Dress, by Arlen House in 2015. Her poetry was widely published in literary journals and she won numerous awards, including Listowel Writers' Week Originals Poetry Competition 2014, the PENfro Poetry Competition 2015 and runner-up in the Patrick Kavanagh Award 2009. Shirley also taught creative writing with a particular interest in writing and health. After her untimely death from cancer in September 2016 her publisher, Alan Hayes of Arlen House, invited her friend Jane Clarke to edit a New & Collected Shirley McClure, including Shirley's two published collections, together with 31 beautifully poignant new poems (Origami Doll, Arlen House, May 2019).