Warning
: include(topMenuBar.php): failed to open stream: No such file or directory in
/home/domains/maryevans.com/docs/poetryblog.php
on line
78
Warning
: include(): Failed opening 'topMenuBar.php' for inclusion (include_path='.:/usr/share/php') in
/home/domains/maryevans.com/docs/poetryblog.php
on line
78
Warning
: include(topFullWidth.php): failed to open stream: No such file or directory in
/home/domains/maryevans.com/docs/poetryblog.php
on line
79
Warning
: include(): Failed opening 'topFullWidth.php' for inclusion (include_path='.:/usr/share/php') in
/home/domains/maryevans.com/docs/poetryblog.php
on line
79
Warning
: include(poetrySideBar.php): failed to open stream: No such file or directory in
/home/domains/maryevans.com/docs/poetryblog.php
on line
81
Warning
: include(): Failed opening 'poetrySideBar.php' for inclusion (include_path='.:/usr/share/php') in
/home/domains/maryevans.com/docs/poetryblog.php
on line
81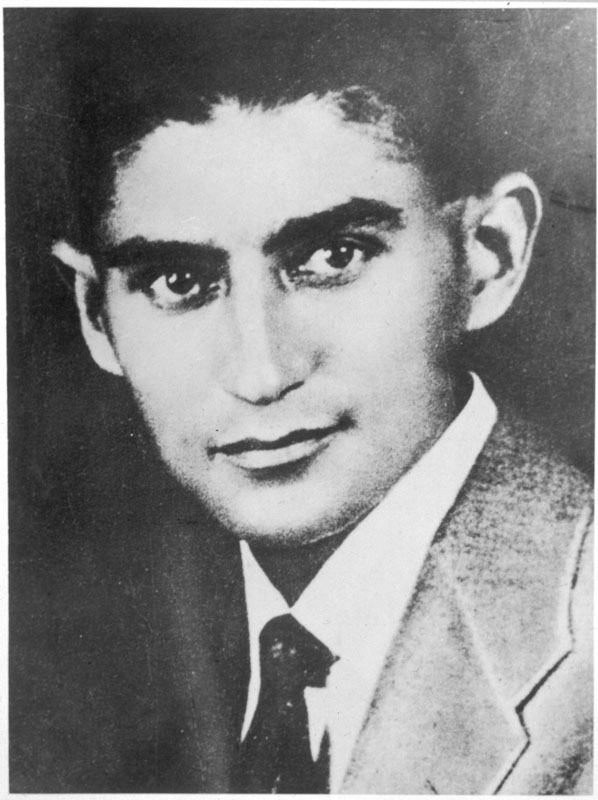 Mrs Kafka's Dilemma
While he was busy
with the nature of the universe,
the incomprehensibility of God
and other weighty matters,
she noticed a transformation in her.
When she sneezed
butterflies flew out of her nostrils.
She laughed and music emerged,
accompanied by a spectacular laser show.
Weeping had much the same effect
though the sounds and colours were sombre.
Her clipped nails she sold as rice-pearls,
her tears as precious moon-stones.
All this amused her, made her popular.
The trouble began the day he metamorphosed
into a dreadful insect. The same day wherever
her hairs fell, they turned into snakes.
Then a strange terror seized her –
she could finally get rid of him, perfect murder.
But could not imagine other men fancying her.
Annoyingly, part of her was in love with Franz.
She covered her head with a thick black lace,
plaited her long hair tight, refused to stir
out of her room, kept her door locked;
wore herself out hiding the wretched
creatures in her washing basket
each time they mysteriously appeared
(luckily they were harmless in her hands)
before despatching them to the forest
swearing her maid to eternal secrecy.
She dreaded her husband coming to see her
fearing that sooner or later
a single strand of her own hair
would betray her, making her a liar
for confessing her snake-hair killed her partner,
that she herself was quite innocent in the matter.
Perhaps her maid would vouch for her,
what if no one believed her?
If she could keep her counsel and pretend
she knew nothing about his disappearance,
could she then enlist the silence of others?
The uncertainty of it all simply destroyed her,
she knew not when these strange things
would stop happening to her.
She experienced loneliness as never before.
Nor could she predict the violence of her thoughts
if she were to witness a snake mating
with a gigantic insect before devouring it.
© Shanta Acharya, from Imagine: New and Selected Poems, 2017
Picture 10033776, unattributed photograph, circa 1900s,  image copyright Mary Evans
Shanta Acharya, DPhil (Oxon), was born and educated in Cuttack, Odisha. She won a scholarship to Oxford, where she was among the first batch of women admitted to Worcester College. After completing her doctoral degree, she was appointed a Visiting Scholar in the Department of English and American Literature and Languages at Harvard University. Since 1985, she has lived and worked in London. The author of twelve books, her most recent publications include What Survives Is The Singing (Indigo Dreams Publishing, UK, 2020) and Imagine: New and Selected Poems (HarperCollins, India, 2017). Her poems, articles and reviews have appeared in major international publications. As director and founder of 'Poetry in the House', she hosted monthly poetry readings at Lauderdale House, London, from 1996 to 2015. In addition to her philanthropic activities, she served twice on the board of trustees of the Poetry Society in the UK. www.shantaacharya.com