Warning
: include(topMenuBar.php): failed to open stream: No such file or directory in
/home/domains/maryevans.com/docs/poetryblog.php
on line
78
Warning
: include(): Failed opening 'topMenuBar.php' for inclusion (include_path='.:/usr/share/php') in
/home/domains/maryevans.com/docs/poetryblog.php
on line
78
Warning
: include(topFullWidth.php): failed to open stream: No such file or directory in
/home/domains/maryevans.com/docs/poetryblog.php
on line
79
Warning
: include(): Failed opening 'topFullWidth.php' for inclusion (include_path='.:/usr/share/php') in
/home/domains/maryevans.com/docs/poetryblog.php
on line
79
Warning
: include(poetrySideBar.php): failed to open stream: No such file or directory in
/home/domains/maryevans.com/docs/poetryblog.php
on line
81
Warning
: include(): Failed opening 'poetrySideBar.php' for inclusion (include_path='.:/usr/share/php') in
/home/domains/maryevans.com/docs/poetryblog.php
on line
81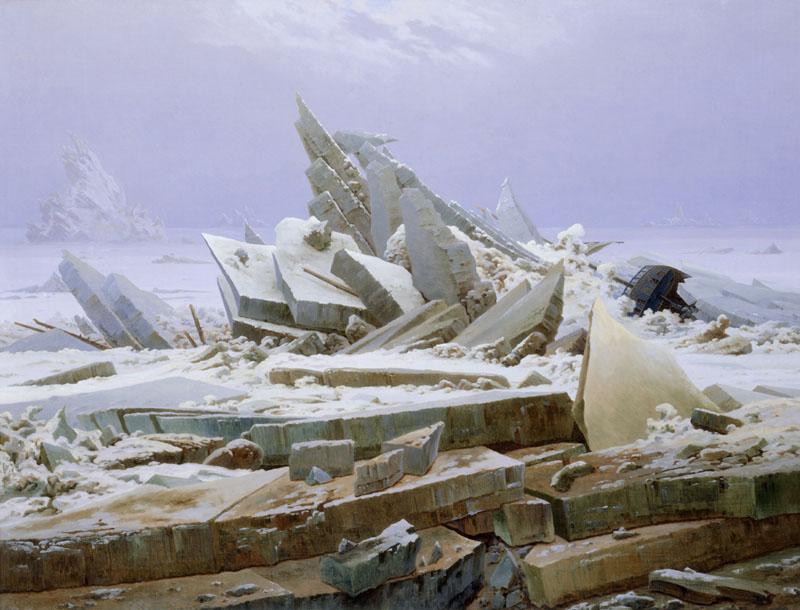 The Ice Ship
All night it is day. Glycerine shadows fuse sea and
123sky into something indivisible. Hoar-frost and snow mingle with hail.
This is the end of the inhabitable world we are so far north.
Snow-clad mountains spit fire, icebergs drift
123in a boiling swell, piercing the pale sun in its net of frosty air.
We have been at sea for days.
Ice-cold, iron-cold, our lungs tense against the razor chill,
123it could be the moon we are so distant from ourselves.
Dreaming and loving here are the same hunger
as we wander in watery exile, storm-beaten
123by perishing winds. Ahead the glacial hull looms
spectral in the crushing heaves of pack-ice,
trapped like a fisherman's float
123in the mouth of a silver carp. Tattered sails,
fragments of mast, poke from their crystal coffin
like splintered whale-bone, trepanning the empty heart of blue.
123For thirteen years they have waited, penitent
as glass angels, black lips welded to alabaster tongues,
untold tales frost-bitten in their throats. Alone
123at his log, the Captain holds patient vigil,
awaiting a huff of divine breath.
© Sue Hubbard
Picture 10449562, painting by Caspar David Friedrich, 1823-1824,  image copyright Mary Evans / Interfoto
Sue Hubbard is an award-winning poet, novelist and freelance art critic, with an MA in Creative Writing from the University of East Anglia. She is twice winner of the London Writers Competition, with a third prize in the National Poetry Competition. Her publications include Everything Begins with the Skin (Enitharmon), Ghost Station, The Forgetting and Remembering of Air (Salt), and The Idea of Islands (Occasional Press). Swimming to Albania, her fourth collection, is due from Salmon Press, Ireland, in Spring 2020. Twenty of her poems were included in An Anthology: Carcanet 2000. Her poetry has been recorded for The Poetry Sound Archive, read on Poetry Please, The Verb and Front Row, and appeared in numerous magazines and anthologies, as well as in The Irish Times and The Observer. She has published a collection of short stories, Rothko's Red (Salt), and two novels, Depth of Field (Dewi Lewis) and Girl in White (Cinnamon Press), for which she received a major Arts Council Award in 1999. Her third novel, Rainsongs, was published in Spring 2018 to great critical acclaim from The Guardian, The Irish Times, The Irish Independent and The Jewish Chronicle, among others; it is published in the US by Overlook Press and is due out in China and France. As an art critic she has written regularly for The Independent, Time Out, The New Statesman and many leading art magazines. Her selected art writings, Adventures in Art, are published by Other Criteria. As The Poetry Society's only Public Art Poet, she was responsible for London's largest public art poem, 'Eurydice', in the IMAX tunnel at Waterloo, commissioned by the late architect Bryan Avery as part of the South Bank regeneration.