Warning
: include(topMenuBar.php): failed to open stream: No such file or directory in
/home/domains/maryevans.com/docs/poetryblog.php
on line
78
Warning
: include(): Failed opening 'topMenuBar.php' for inclusion (include_path='.:/usr/share/php') in
/home/domains/maryevans.com/docs/poetryblog.php
on line
78
Warning
: include(topFullWidth.php): failed to open stream: No such file or directory in
/home/domains/maryevans.com/docs/poetryblog.php
on line
79
Warning
: include(): Failed opening 'topFullWidth.php' for inclusion (include_path='.:/usr/share/php') in
/home/domains/maryevans.com/docs/poetryblog.php
on line
79
Warning
: include(poetrySideBar.php): failed to open stream: No such file or directory in
/home/domains/maryevans.com/docs/poetryblog.php
on line
81
Warning
: include(): Failed opening 'poetrySideBar.php' for inclusion (include_path='.:/usr/share/php') in
/home/domains/maryevans.com/docs/poetryblog.php
on line
81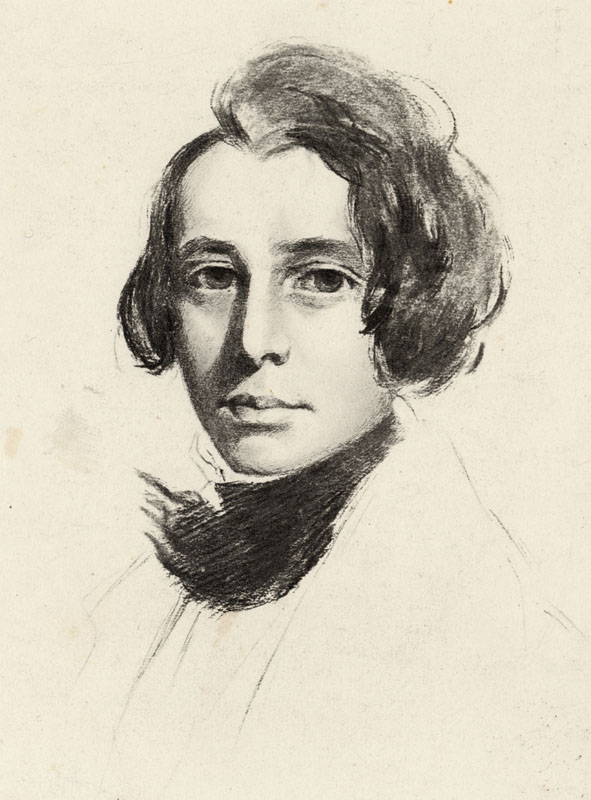 Charles Dickens at home
Bombs, cranes made his grand houses
mere rubble under feet
but not their narrow first door,
48 Doughty Street.
Kind Catherine clasped the baby
Dickens set up his desk.
He rattled sherry bottles.
She counted out the eggs.
The basement stairs could break knees.
Her belly twitched, stretched sore.
Charles frowned across the garden
Oliver asked for more.
Slowly, Kate shuffled menus,
sweet salvage of her life.
'What Shall We Have for Dinner?'
He wrote 'Is She his Wife?'
Spring Soup, then Vermicelli.
The hospital fund. Grey curls.
Oxtail, Mock Turtle. Hare Soup.
The house for fallen girls.
His favourite child was Katey,
who painted, laughed, dared turn
to snatch the frail reading desk
her father chose to burn.
Behind his tallest, last house,
with Catherine packed away
he lit his bundled letters.
'I have no more to say.'
The profile of his actress
shows tension, sharp-lipped grace,
not Catherine's muddled ringlets
not unlike Katey's face.
'We live in all our houses.'
ash whispers to the sleet.
Lime buds tap bedroom windows,
upstairs, in Doughty Street.
© Alison Brackenbury
Picture 10047515, unattributed sketch, circa 1836,  image copyright Mary Evans
Alison Brackenbury was born in 1953, from a long line of servants and skilled farm workers. She grew up in a small Lincolnshire village. Forty years ago, she moved along the limestone to a small Gloucestershire town. She is, or has been, a metal finisher, Oxford student, technical librarian, erratic bookkeeper, often neglectful parent, impoverished horse owner and grassroots political activist. Despite, or because of this, Alison has published ten poetry collections. Her work has won an Eric Gregory Award and a Cholmondeley Award and has often featured on BBC Radio. Her 2016 Carcanet collection, Skies, was one of The Observer's Poetry Books of the Year. Gillian Clarke, former National Poet of Wales, wrote: 'Alison Brackenbury loves, lives, hymns and rhymes the natural world and its people like no other poet'. Alison's newest collection, Aunt Margaret's Pudding (HappenStance Press, 2018), celebrates her grandmother's life, courage – and cooking. It was the basis of a BBC Radio 4 programme, What Sweetness Touched Your Tongue? Gallop, her Selected Poems, was published by Carcanet in 2019. Alison is an enthusiastic releaser of poetry into cyberspace, via Instagram, Facebook and Twitter (@ABRACKENBURY). New poems can be read on her website.
Notes:
In 1851, under the name of Lady Maria Clutterbuck, Catherine published a book of meal plans: What Shall We Have for Dinner?
Is She his Wife? is the title of an early play by Dickens.
Dickens had a desk built for his reading tours. When illness forced him to stop, he planned to burn this.
Catherine and Charles Dickens had ten children. Dickens separated from his wife in 1858. In the last years of his life, he had a secret relationship with a young actress, Ellen Ternan.
'I have no more to say' is the final sentence of a letter from Dickens to his publishers, Evans and Bradbury. He quarrelled with them over their support for Catherine.