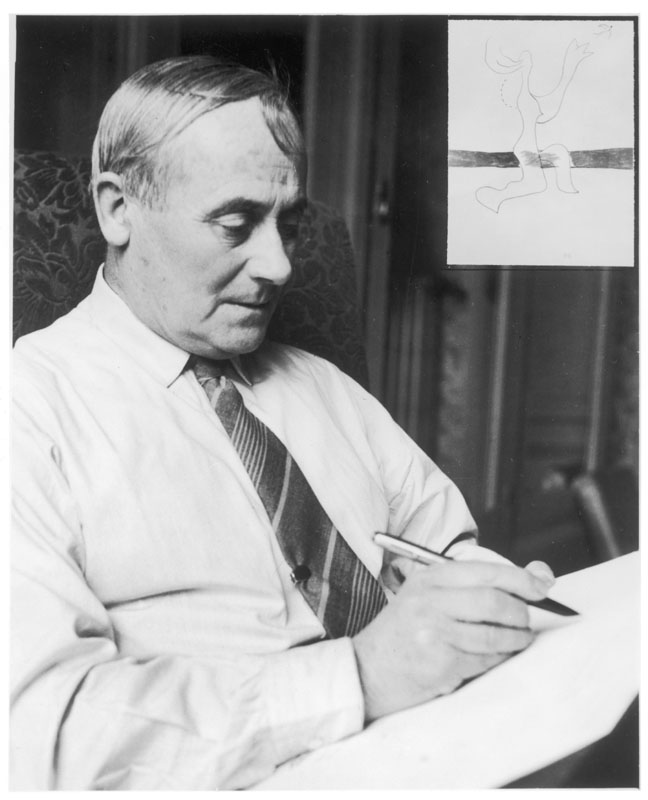 I Would Like to be a Dot in a Painting by Miró
Barely distinguishable from other dots,
it's true, but quite uniquely placed.
And from my dark centre
I'd survey the beauty of the linescape
and wonder — would it be worthwhile
to roll myself towards the lemon stripe,
Centrally poised, and push my curves
against its edge, to give myself
a little attention?
But it's fine where I am.
I'll never make out what's going on
around me, and that's the joy of it.
The fact that I'm not a perfect circle
makes me more interesting in this world.
People will stare forever —
Even the most unemotional get excited.
So here I am, on the edge of animation,
a dream, a dance, a fantastic construction,
A child's adventure.
And nothing in this tawny sky
can get too close, or move too far away.
© Moniza Alvi, 1993, published in Split World: Poems 1990-2005, Bloodaxe Books, 2008
Picture 10009521, photograph by Ida Kar, circa 1950s,  image copyright Mary Evans / Ida Kar
Moniza Alvi was born in Lahore, Pakistan, and came to England when she was a few months old. She grew up in Hertfordshire and studied at the universities of York and London. Her first poems were published in Peacock Luggage, as a result of jointly winning the Poetry Business Prize with Peter Daniels in 1991. Since then, Moniza has published several collections: The Country at My Shoulder (1993), shortlisted for the TS Eliot Prize and the Whitbread Poetry Award; A Bowl of Warm Air (1996), an  Independent on Sunday Book of the Year; Carrying My Wife (2000), a Poetry Book Society recommendation; Souls (2002); How the Stone Found its Voice (2005); Europa (2008), shortlisted for the TS Eliot prize; Split World (2008); Homesick for the Earth (2011); At the Time of Partition (2013), shortlisted for the TS Eliot Prize and winner of the East Anglian Writers Prize for poetry; and Blackbird, Bye Bye (2018). In 2002 Moniza received a Cholmondeley Award for her poetry. She tutors for the Poetry School and lives in Norfolk.