Warning
: include(topMenuBar.php): failed to open stream: No such file or directory in
/home/domains/maryevans.com/docs/poetryblog.php
on line
78
Warning
: include(): Failed opening 'topMenuBar.php' for inclusion (include_path='.:/usr/share/php') in
/home/domains/maryevans.com/docs/poetryblog.php
on line
78
Warning
: include(topFullWidth.php): failed to open stream: No such file or directory in
/home/domains/maryevans.com/docs/poetryblog.php
on line
79
Warning
: include(): Failed opening 'topFullWidth.php' for inclusion (include_path='.:/usr/share/php') in
/home/domains/maryevans.com/docs/poetryblog.php
on line
79
Warning
: include(poetrySideBar.php): failed to open stream: No such file or directory in
/home/domains/maryevans.com/docs/poetryblog.php
on line
81
Warning
: include(): Failed opening 'poetrySideBar.php' for inclusion (include_path='.:/usr/share/php') in
/home/domains/maryevans.com/docs/poetryblog.php
on line
81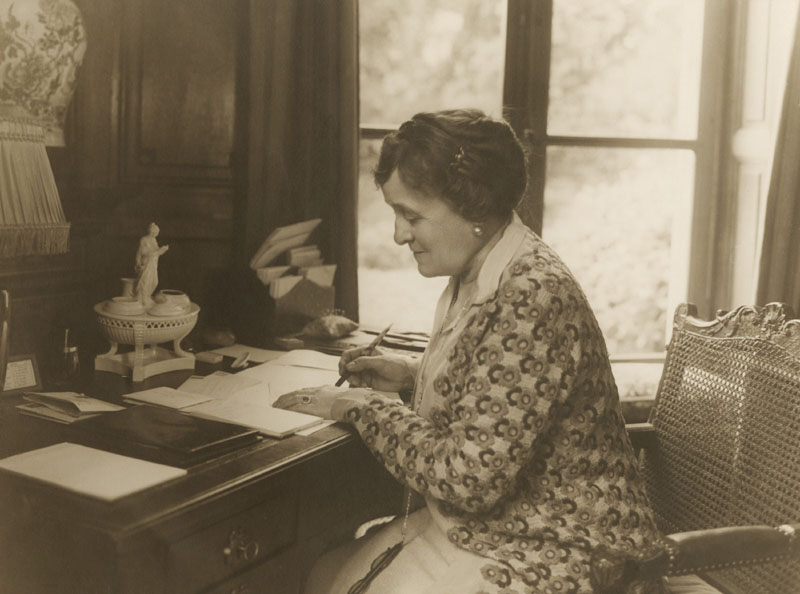 Edith At Home
Set wide the windows
Let me drink the day
Sunlight smiles on Edith this morning,
on a diary page perhaps, or a letter
to her cheerleader, Walter Berry,
her kindred spirit, Henry James.
In a flow of details about Le Pavilion Colombe
she writes of all the lovely days, outdoor rooms,
blues and pinks, calm of the wood,
urns of petunias, delphiniums, wide gravel walk,
foam of blossom, froth of high scent.
Her desk is her liberty. She breathes deep.
Pen and ink tell stories of silent longing
missed chances, unspoken thoughts.
Here is a place where the soul is at home.
© Maggie Mackay
Picture 13125351, unattributed photograph, 1920, image copyright Mary Evans / Everett Collection
Maggie Mackay loves social history, jazz, languages and a guid malt. She is a Paisley Buddy, raised in Edinburgh and now settled in Dunfermline. A Masters graduate of The Writing School, Manchester Metropolitan University, her poetry is published in a range of print and online journals and anthologies such as Ink, Sweat & Tears, Prole, The Beach Hut, The Writers' Café Magazine, The Blue Nib, Beautiful Dragons Press. Her poems have been nominated for the Forward Prize, Single Poem and the Pushcart Prize. Her pamphlet The Heart of the Run was published by Picaroon Poetry in 2018 and her first full collection A West Coast Psalter will be out in 2021. She is a pamphlet reviewer for https://www.sphinxreview.co.uk/