Warning
: include(topMenuBar.php): failed to open stream: No such file or directory in
/home/domains/maryevans.com/docs/poetryblog.php
on line
78
Warning
: include(): Failed opening 'topMenuBar.php' for inclusion (include_path='.:/usr/share/php') in
/home/domains/maryevans.com/docs/poetryblog.php
on line
78
Warning
: include(topFullWidth.php): failed to open stream: No such file or directory in
/home/domains/maryevans.com/docs/poetryblog.php
on line
79
Warning
: include(): Failed opening 'topFullWidth.php' for inclusion (include_path='.:/usr/share/php') in
/home/domains/maryevans.com/docs/poetryblog.php
on line
79
Warning
: include(poetrySideBar.php): failed to open stream: No such file or directory in
/home/domains/maryevans.com/docs/poetryblog.php
on line
81
Warning
: include(): Failed opening 'poetrySideBar.php' for inclusion (include_path='.:/usr/share/php') in
/home/domains/maryevans.com/docs/poetryblog.php
on line
81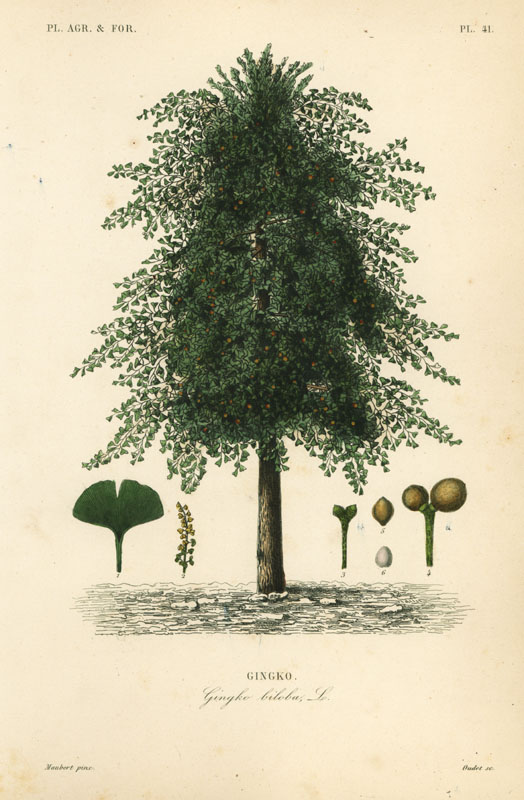 Now I See Them Everywhere
The first, five years ago at a display
in the crowded marquee,
potted, sturdy, deep green,
fan-shaped leaf
asking to be brought home.
I baulked at lifting the weight
and carrying it through the throng,
across the open field,
our city veldt.
When I saw the second
last December, leaves, a lemon yellow
against the azure sky,
my regret loomed.
If I started now, how long would it take
to grow one that high?
The metal tag said: Gingko biloba, 1811. 
The reign of Napoléon.
Planted in a corner of 'Jardins du Roi'.
All this time, it has seen summers
come and go. Comets.
Earthquakes. Wars.
Animals in the 'Ménagerie'.
How does it mind the long years,
of locals who stood
in its humble shadow, Becquerel,
Henri Rousseau, Madame Curie?
The third, I came across in Kew.
That brings me to the Dutch
in search of spice,
where seeds fetched hands,
gardens in the West.
The sapling on my lawn warns:
All manifestations are temporary.
Each one you see of me is a replica.
All day I look at a path.
I am a doorway through the Ice,
a window on Hiroshima,
a seedling fossilized in rock
that preserves me.
© Catherine Phil MacCarthy, from Daughters of the House, published here by kind permission of Dedalus Press, Dublin, 2019
Picture 12488369, 19th century illustration, image copyright Mary Evans / Florilegius Collection
Catherine Phil MacCarthy was born and grew up in Co. Limerick and studied at University College Cork, Trinity College Dublin, and Central School of Speech and Drama, London. She taught at Waterford Institute of Technology (WIT) and at The Drama Centre, University College Dublin, before turning full-time to writing in 1999. She lives in Dublin. Her collections include The Invisible Threshold (2012), Suntrap (2007), the blue globe (1998), This Hour of the Tide (1994), and One Room an Everywhere, a novel, (2003). She is a former editor of Poetry Ireland Review (1998/99). She received the eighteenth Lawrence O'Shaughnessy Award for Irish Poetry from the University of St Thomas Center for Irish Studies at St Paul, Minnesota, in April 2014. Other awards include an artist's residency at Centre Culturel Irlandais in Paris during the Spring of 2013; the Dromineer Literary Festival Poetry Prize in 2012, judged by Fiona Sampson and The Fish International Poetry Prize in 2010, judged by Matthew Sweeney. She worked as Writer in Residence for the City of Dublin (1994), and at the Department of Anglo-Irish Literature, University College, Dublin (2002) and she tutored in Poetry and Creative Writing at Irish Writers Centre; Institute of Art, Design & Technology, Dun Laoghaire; and at St Patrick's College, Dromcondra. Readings include Poetry Festivals in Ireland and abroad and also at Irish Studies Centres: Glucksman Ireland House, NYU; Villanova University; Boston College; University of Massachusetts at Boston; and Concordia University Montreal.  www.catherinephilmaccarthy.com