Warning
: include(topMenuBar.php): failed to open stream: No such file or directory in
/home/domains/maryevans.com/docs/poetryblog.php
on line
78
Warning
: include(): Failed opening 'topMenuBar.php' for inclusion (include_path='.:/usr/share/php') in
/home/domains/maryevans.com/docs/poetryblog.php
on line
78
Warning
: include(topFullWidth.php): failed to open stream: No such file or directory in
/home/domains/maryevans.com/docs/poetryblog.php
on line
79
Warning
: include(): Failed opening 'topFullWidth.php' for inclusion (include_path='.:/usr/share/php') in
/home/domains/maryevans.com/docs/poetryblog.php
on line
79
Warning
: include(poetrySideBar.php): failed to open stream: No such file or directory in
/home/domains/maryevans.com/docs/poetryblog.php
on line
81
Warning
: include(): Failed opening 'poetrySideBar.php' for inclusion (include_path='.:/usr/share/php') in
/home/domains/maryevans.com/docs/poetryblog.php
on line
81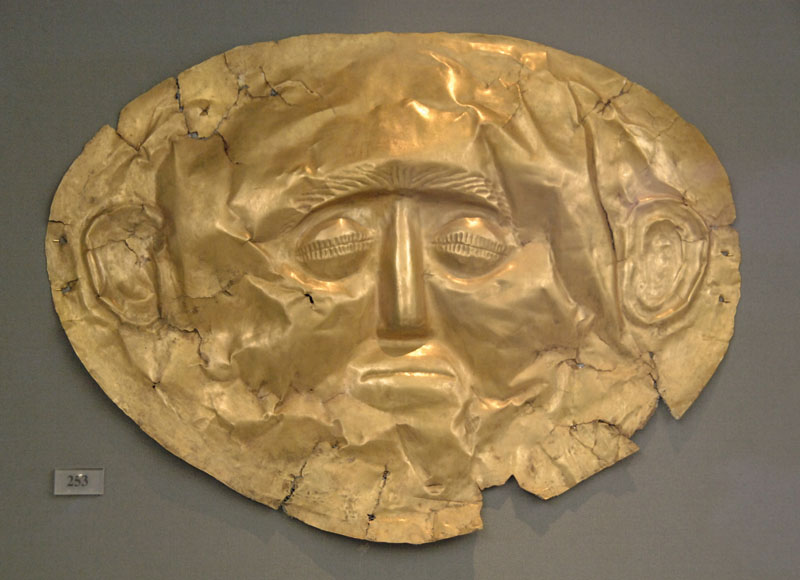 My mother taught me that love is not free
You are beautiful and we are poor, she said,
men will want you and you must ask for gold,
it will last longer than promises and kisses.
I am not that sort of girl, I said, but only to myself,
because she was not the sort of woman
who brooked dissent and she was my mother.
And I loved her although she broke me in,
brokered me, until I laughed at the poor boy
who loved me and refused all but the richest.
Even she could not refuse death, he took her
despite the gold I had laid in her cedar chest;
coronets, necklaces, bracelets, armlets, torcs.
I wore it all to her funeral, walked behind the bier
and all the way onto her funeral pyre,
felt the molten gold drench my face, my body,
now that I am golden she will love me at last.
© Siobhán Flynn
Picture 11019376, photograph of 16th century BCE item, image copyright Mary Evans / Thaliastock
Siobhán Flynn writes both poetry and short fiction. Her work has been placed and shortlisted in a number of competitions, including the Oliver Goldsmith prize, the Allingham prize, the Hennessy Awards and the iYeats poetry competition. She has been published in Wild Atlantic Words, Visual Verse, The Pickled Body, Amsterdam Quarterly, The Irish Times and others. A selection of her poems was highly commended in the Patrick Kavanagh award in 2018 and she was selected to read at the Poetry Introductions at the Cork International Poetry Festival in 2019. She lives in Churchtown in Dublin where she is a member of Airfield Writers. She is working towards a first collection.