Warning
: include(topMenuBar.php): failed to open stream: No such file or directory in
/home/domains/maryevans.com/docs/poetryblog.php
on line
78
Warning
: include(): Failed opening 'topMenuBar.php' for inclusion (include_path='.:/usr/share/php') in
/home/domains/maryevans.com/docs/poetryblog.php
on line
78
Warning
: include(topFullWidth.php): failed to open stream: No such file or directory in
/home/domains/maryevans.com/docs/poetryblog.php
on line
79
Warning
: include(): Failed opening 'topFullWidth.php' for inclusion (include_path='.:/usr/share/php') in
/home/domains/maryevans.com/docs/poetryblog.php
on line
79
Warning
: include(poetrySideBar.php): failed to open stream: No such file or directory in
/home/domains/maryevans.com/docs/poetryblog.php
on line
81
Warning
: include(): Failed opening 'poetrySideBar.php' for inclusion (include_path='.:/usr/share/php') in
/home/domains/maryevans.com/docs/poetryblog.php
on line
81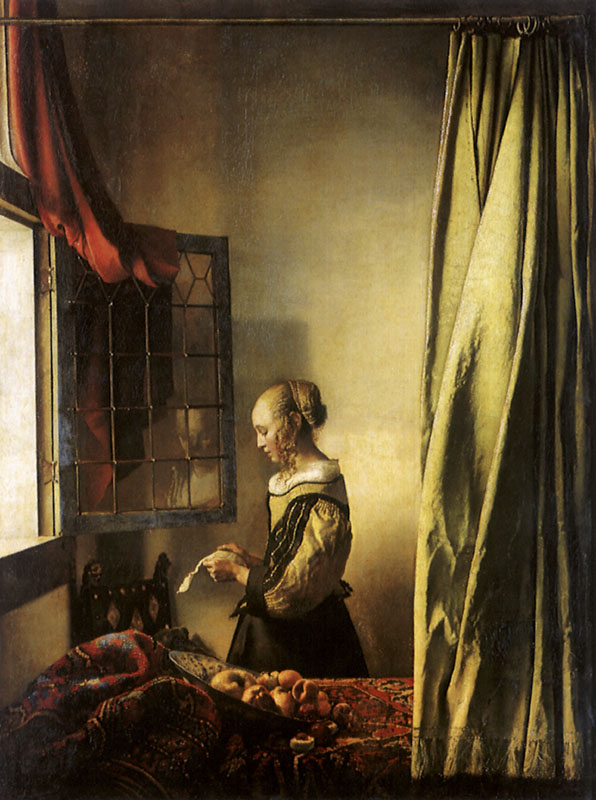 Reflections
I knew I would need air
and pulled the curtain back
to let it through into this cell
they like to call a room.
I knew that opening the window
wide at noon would stop me calling out
and the blue frame would steady
any bout of dizziness that might present
itself as unexpectedly as the letter.
Better to be prepared with two feet
firmly on the floor, and the door locked
tight, before you take a second look.
© Stephanie Conn
Picture 12948991, painting by Johannes Vermeer, Girl Reading a Letter at an Open Window, 1657, image copyright Mary Evans / Pictures Now Collection
Stephanie Conn was born in Northern Ireland in 1976. She is a poet, creative writing facilitator and former primary school teacher. A graduate of the Creative Writing MA at the Seamus Heaney Centre, Queens University, Stephanie is currently completing a PhD by Practice: Poetry at Ulster University. Stephanie's poetry has been widely published and she has read her work locally, nationally and internationally. Her poetry prizes include the Yeovil Poetry Prize, the Poetry Business Poetry Pamphlet Competition and the inaugural Seamus Heaney Award for New Writing. Her debut collection The Woman on the Other Side (Doire Press) and her pamphlet Copeland's Daughter (Smith/Doorstop) were published in 2016. Her most recent collection Island (Doire Press) was published in 2018. Stephanie is working on a new collection that considers the experience of chronic illness. https://stephanieconn.org