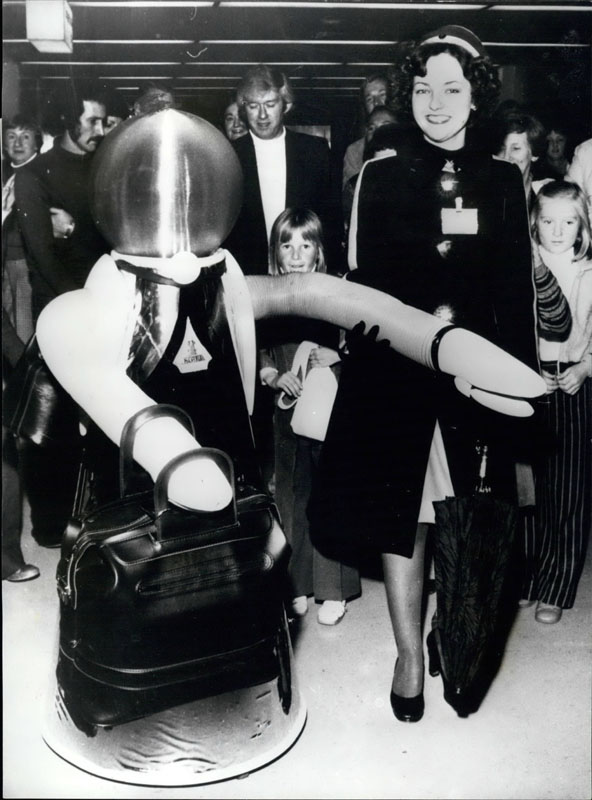 Handbag
Please – let there be no misunderstanding, the item worn
clearly belongs to her, I make no claim to ownership. I too
am merely here to adorn, to serve this photo-op, to please –
although I could tease of course, pretend I don't want to let
go, having held it in my lap throughout the long flight, (she
did make a joke about not getting too attached) continue the
jest, add something of my own to the occasion, so reporters
waiting at arrivals will note how we appeared together, even
if we stood apart – like separate items to an overall outfit.
Yes, for I am now to be an integral part of her days to come –
each morning I will serve them breakfast, (she has a partner)
see both off to work with a happy smile; clothe and organise
the children, there will be lunchboxes to fill, the school-run to
accomplish, other Moms or their surrogates to meet and greet
who will note I carry her handbag as instructed to display the
designer label; I'm told there will be chop and change to show
off her range. I hope I can play the part satisfactorily, they will
wave goodbye, asking, "Will you be here again tomorrow…?"
© Pete Mullineaux
Picture 13139181, unattributed photograph, 1972, image copyright Mary Evans / Keystone Pictures USA/Zumapress.com
Pete Mullineaux lives in Galway, Ireland where he teaches global issues in schools through poetry and drama. He's published four poetry collections, most recently How to Bake a Planet (Salmon, 2016), "a gem" (Poetry Ireland Review).  A New & Selected will be published in 2021. He's also written three teaching resources including Just a Second: Exploring Global Issues through Drama & Theatre (Afri, 2016), and Interdependence Day: Teaching the Sustainable Development Goals through Drama is due from Afri in 2020. Three radio plays have been produced on Irish radio (RTE) including the sci-fi themed Butterfly Wings starring Owen Roe and Karen Ardiff. His work has been featured and discussed on RTE'S Arena, Ireland's leading arts/culture programme. His debut novel Jules & Rom: Sci-fi meets Shakespeare, featuring an android Romeo, has just been released as an e-book by Troubador Publishing (2020).