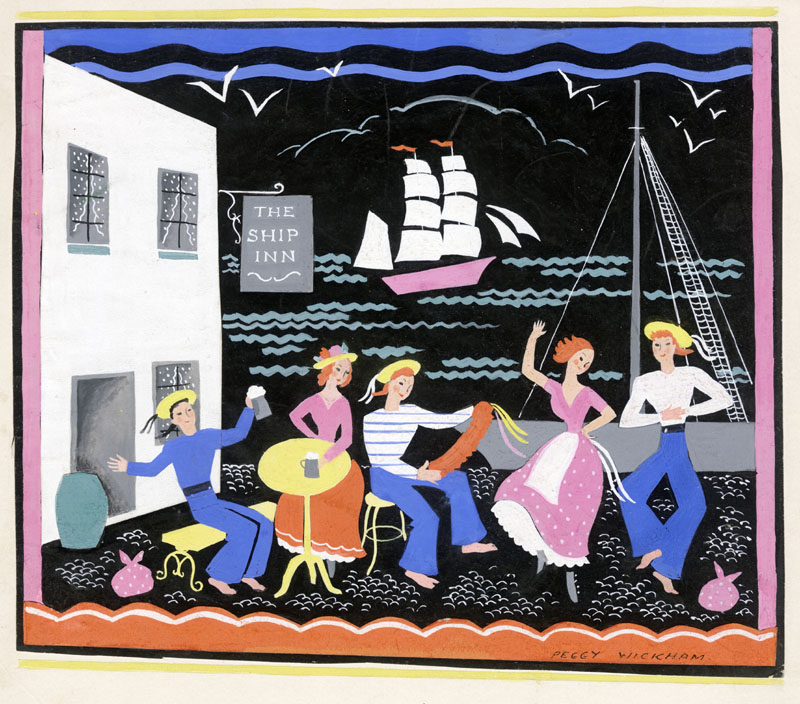 Letter when the light dims
1
Querido Mundo, there is noise and motion – circunda a la escalera –
at the port of Santa Mar a del Bueno Ayre; a ship in, after weeks at sea,
marineros hambrientos; hungry sailors, leather of foot, burnished and burning,
eyes lingering on our luminous ropes
And the light – la luz – is desire made flesh (el deseo hecho cuerpo);
the length of a sunbeam, a mutual gaze.
November, querido, and voices are open-throated, on all fours:
chaos, disruptions, manias, lubrications
And the light is the chronicle of the physical day (la crónica del dia corpóreo)
And, querido Mundo, who grips no shore, but all of them, you mouth your presence,
kick the dust from your heels, and with every joyous feeling,
catch your own self red-handed
Ah, this euphoria, nosing the air! Each moment stretching from the shadowy thighs
of the waters: los muslos sombreados del agua
And we are pumiced and peppery a la calle populosa. The salt-scented evening
drifts in from the ocean
and at every taverna entrance, una puerta de toda maravilla
2
Querido Mundo, you display us lovely, voluptuous as palm leaves
our cocoliche voices crooning off walls, as the marineros come seeking us out
and for weeks they drink and love and promise to write
And then leave us to pine for the men in whose days we have lived,
ruckling sadly among the flotsam and crabs
and the sinking in.
Mornings of mooning at the Plaza Dorrego, wallowing, indolent
Until the dark passes and grass grows again (vuelve a salir la hierba)
and we, supple as feathers, come flying out of our doors
and our bodies revolve (nuestros cuerpos se reveulven)
turn from the horizon, and water and morning circle a mountain
(el agua y la mañana rodean una montaña)
And, bajo el sol, we read the letter that no sailor sent,
and it makes us happy, the words like missiles that have missed our heart
And we tear them up, these invisible epistles, and respond
with the veils of our laughter, and brightness blows out of us, and,
como llamas blancas – white flames – our thoughts move in upward directions
© Afric McGlinchey, first published in Magma
Picture 10573552, illustration by Peggy Wickham, circa 1952, image copyright Mary Evans / Medici
Afric McGlinchey's debut collection, The lucky star of hidden things (Salmon Poetry, 2012), focuses on her peripatetic upbringing between Ireland and Africa. Ghost of the Fisher Cat (2016) is set in medieval Paris and deals with themes of illusion, delusion and transcendence. Invisible Insane, a surrealist chapbook, was brought out by SurVision in 2019. Listed as one of Ireland's 'Rising Poets' in Poetry Ireland Review, Afric has also been nominated for the Pushcart, Best of the Net, Pigott, Poetry Now and Forward prizes. She has appeared at festivals throughout Ireland, and in South Africa, England, Zimbabwe, Paris and Italy, and her collections have been translated into Italian and published by L'Arcolaio. Individual poems have been translated into five languages, and studied on the Irish Leaving Certificate syllabus. Further honours include the Hennessy Poetry Award (2010), Northern Liberties Award (2012), the Poets Meet Politics Prize (2015), several bursaries from Cork County Council and numerous placements and commendations. She also received a generous bursary from the Arts Council of Ireland to work on a prose poetry memoir, forthcoming from Broken Sleep Books in 2021.  www.africmcglinchey.com