Warning
: include(topMenuBar.php): failed to open stream: No such file or directory in
/home/domains/maryevans.com/docs/poetryblog.php
on line
78
Warning
: include(): Failed opening 'topMenuBar.php' for inclusion (include_path='.:/usr/share/php') in
/home/domains/maryevans.com/docs/poetryblog.php
on line
78
Warning
: include(topFullWidth.php): failed to open stream: No such file or directory in
/home/domains/maryevans.com/docs/poetryblog.php
on line
79
Warning
: include(): Failed opening 'topFullWidth.php' for inclusion (include_path='.:/usr/share/php') in
/home/domains/maryevans.com/docs/poetryblog.php
on line
79
Warning
: include(poetrySideBar.php): failed to open stream: No such file or directory in
/home/domains/maryevans.com/docs/poetryblog.php
on line
81
Warning
: include(): Failed opening 'poetrySideBar.php' for inclusion (include_path='.:/usr/share/php') in
/home/domains/maryevans.com/docs/poetryblog.php
on line
81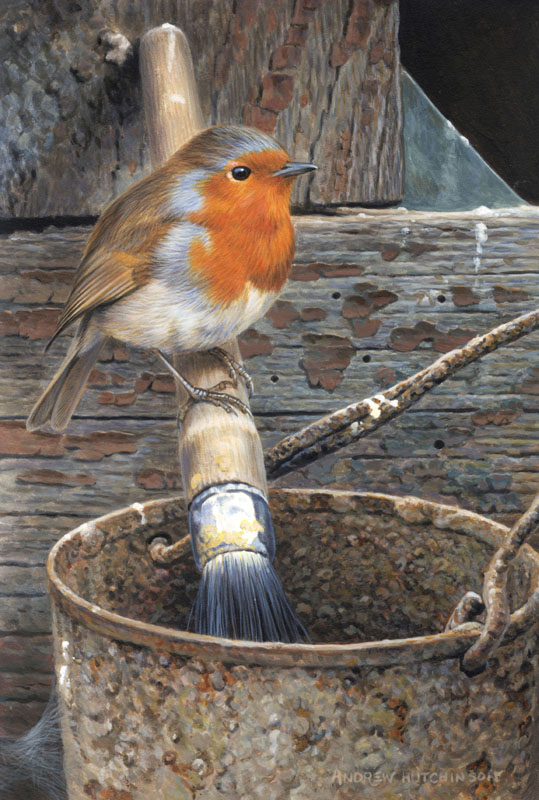 Gardener's Friend
There's a robin in our garden again,
hopping close whenever we're out there working.
This one's different from the one last year
which increasingly seemed to be trying
to say something urgent as if time was short,
but kept his dignity like a dying prince.
This year's is more artlessly confiding,
like a child putting his hand into yours.
The feathers on his back are ruffled-looking.
He's not so young that he doesn't seem to ask
that aching question the other seemed to ask,
without being able to say what it is,
leaving you with the responsibility
of having a pain brought to you to heal,
just the confiding question and the ache.
All we can do, and we do it separately,
comparing notes afterwards, finding we've each
responded in the same way, is talk to him
as if he understood, reassuringly,
about what's happening and what we're doing.
He hopped up on a dead gooseberry bush
I was digging out and looked at me sideways.
Isn't it a strange thing, I said to him,
pausing from pushing the garden fork in
and levering the stem out by the roots,
to be alive and conscious, and not know why?
He'd helped me see that we had that in common.
© John Freeman, first published in What Possessed Me and also in 10 Poems about Robins (Candlestick Press)
Picture 11071801, illustration, image copyright Mary Evans / Ardea
John Freeman's most recent books are Strata Smith and the Anthropocene (Knives, Forks and Spoons Press) and What Possessed Me (Worple Press) which won the Roland Mathias Award in 2017. He won the Bridport prize in 2018. He grew up in south London and lived in Yorkshire before settling in Wales where he taught for many years at Cardiff University.