Warning
: include(topMenuBar.php): failed to open stream: No such file or directory in
/home/domains/maryevans.com/docs/poetryblog.php
on line
78
Warning
: include(): Failed opening 'topMenuBar.php' for inclusion (include_path='.:/usr/share/php') in
/home/domains/maryevans.com/docs/poetryblog.php
on line
78
Warning
: include(topFullWidth.php): failed to open stream: No such file or directory in
/home/domains/maryevans.com/docs/poetryblog.php
on line
79
Warning
: include(): Failed opening 'topFullWidth.php' for inclusion (include_path='.:/usr/share/php') in
/home/domains/maryevans.com/docs/poetryblog.php
on line
79
Warning
: include(poetrySideBar.php): failed to open stream: No such file or directory in
/home/domains/maryevans.com/docs/poetryblog.php
on line
81
Warning
: include(): Failed opening 'poetrySideBar.php' for inclusion (include_path='.:/usr/share/php') in
/home/domains/maryevans.com/docs/poetryblog.php
on line
81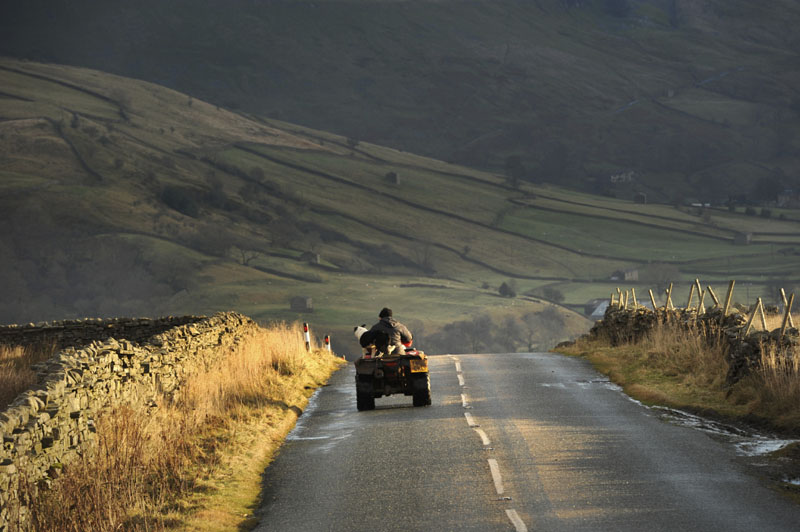 The Process
I start here
where a dozen ewes gather
in trampled grass down by the burn,
nudge them at a slow walk through
a gap in the wall.
I know this path
and so do they.  I pace behind,
watchful.  Three or four more, each
with twin lambs, hear the voices,
rusty chimes
on a sharp east wind.
They join us, bumping up
through stunted oaks to heather
and bracken.  One lamb frisks
off to the side
calling its mother;
two more swerve.  I slide ahead,
lie still, chin on paws, persuade them
back to the path before they know
they've turned.
Now we're above
the tree line, just a scratch
of wind-bent thorns to show the way
and that's when something stinks, stirs
behind an outcrop,
something is red
and now they're spooked,
they scatter,
little black feet pounding, white wool
unskeining across
the mountainside
bells ringing everywhere
© Alex Josephy
Picture 12698954, photograph, 2012, image copyright Mary Evans / Philip Dunn
Alex Josephy lives in London and Italy.  Her collection Naked Since Faversham was published by Pindrop Press in 2020. Other work includes White Roads, poems set in Italy (Paekakariki Press, 2018) and Other Blackbirds (Cinnamon Press, 2016).  Her poems have won the McLellan and Battered Moons prizes, and have appeared in magazines and anthologies in the UK and Italy.  As part of the Poetry School Mixed Borders scheme, she has been poet-in-residence at Rainham Hall, Essex, and in Markham Square, London.  www.alexjosephy.net