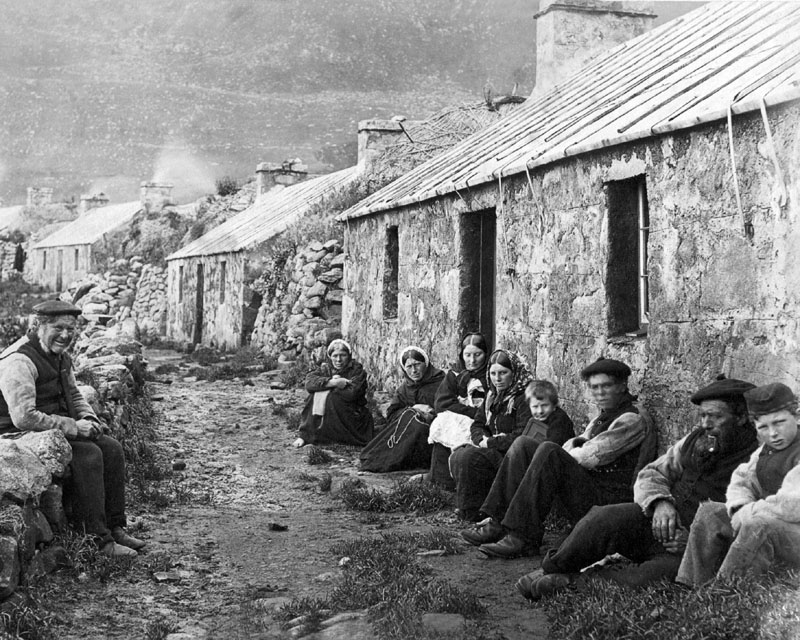 A photographer visits St Kilda
Yesterday, a stranger came ashore in black boots,
carrying a box, a blanket, and many questions
in a tongue we could not understand.
He gathered us from croft and shore
into a tight knot in the centre of the village;
herded us as the dogs herd the Soay sheep.
He motioned for us to look forwards,
always towards the mysterious black box
happed and hidden in its blanket.
We knew it was there all the same:
the big eye taking us all in; the stranger
come to capture our strange ways.
He motioned for us to stay still, to sit
without moving for so many minutes, edged
with the sharp tug of the wind, the pull of winter.
But we are not used to being cut off
from rock and rhythm: our lives are ebb and flow,
the surge towards survival.
He motioned for us to look forwards,
not to turn our heads, to itch, or scratch, or blink.
I couldn't help but notice him stumble,
cut off from his own feet in those stiff black boots.
© Beverley Casebow
Picture 10693388, late 19th century photograph, image copyright Mary Evans / Pump Park Photography
Beverley Casebow grew up in south-east London, but has lived in Edinburgh for thirty years. She works at the National Library of Scotland and is also a professional storyteller. Her poems are inspired by place, landscape, mythology, and a love of archives and history.