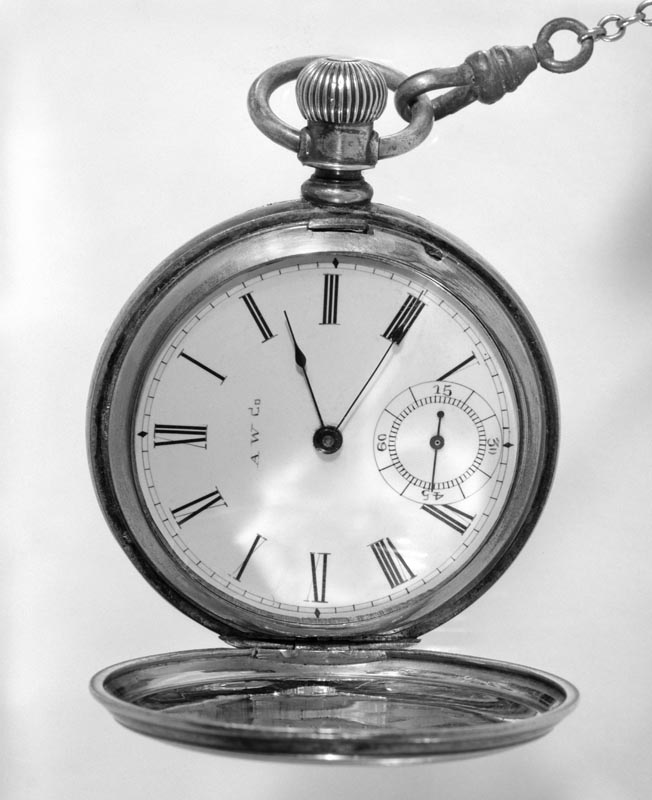 The Watch
When tidying my house
I found your watch,
once splendent silver,
now a dappled snakeskin
of rust, fixoflex
set like crooked teeth.
I was seven
when I picked it up
to try it on.
Anti-magnetic.
Shock-resist.
Water-proof.
Each word a challenge.
Thought I could make
the hands go backwards,
wanted to open the back
and find the 17 jewels.
It stopped one day
at two-fifteen
and held its breath
for thirty years.
I wind it now
and the mechanism spins
through memories of you.
In two hours it gains
twenty minutes,
keen to catch up
on everything you missed.
© Maurice Devitt
Picture 10278273, photograph by H Armstrong Roberts, image copyright Mary Evans / Classic Stock
Selected for Poetry Ireland Introductions in 2016, Maurice Devitt's poems have featured in a significant number of journals, both in Ireland and internationally. A previous winner of the Trocaire/Poetry Ireland and Poems for Patience competitions, he was a featured poet at the Poets in Transylvania Festival in 2015 and a guest speaker at the John Berryman Centenary Conference in both Dublin and Minneapolis. His poems have been nominated for Pushcart, Forward and Best of the Net prizes and his Pushcart-nominated poem, 'The Lion Tamer Dreams of Office Work', was the title poem of an anthology published by Hibernian Writers in 2015. He is curator of the Irish Centre for Poetry Studies site and in 2018 published his debut collection, Growing Up in Colour, with Doire Press.