Warning
: include(topMenuBar.php): failed to open stream: No such file or directory in
/home/domains/maryevans.com/docs/poetryblog.php
on line
78
Warning
: include(): Failed opening 'topMenuBar.php' for inclusion (include_path='.:/usr/share/php') in
/home/domains/maryevans.com/docs/poetryblog.php
on line
78
Warning
: include(topFullWidth.php): failed to open stream: No such file or directory in
/home/domains/maryevans.com/docs/poetryblog.php
on line
79
Warning
: include(): Failed opening 'topFullWidth.php' for inclusion (include_path='.:/usr/share/php') in
/home/domains/maryevans.com/docs/poetryblog.php
on line
79
Warning
: include(poetrySideBar.php): failed to open stream: No such file or directory in
/home/domains/maryevans.com/docs/poetryblog.php
on line
81
Warning
: include(): Failed opening 'poetrySideBar.php' for inclusion (include_path='.:/usr/share/php') in
/home/domains/maryevans.com/docs/poetryblog.php
on line
81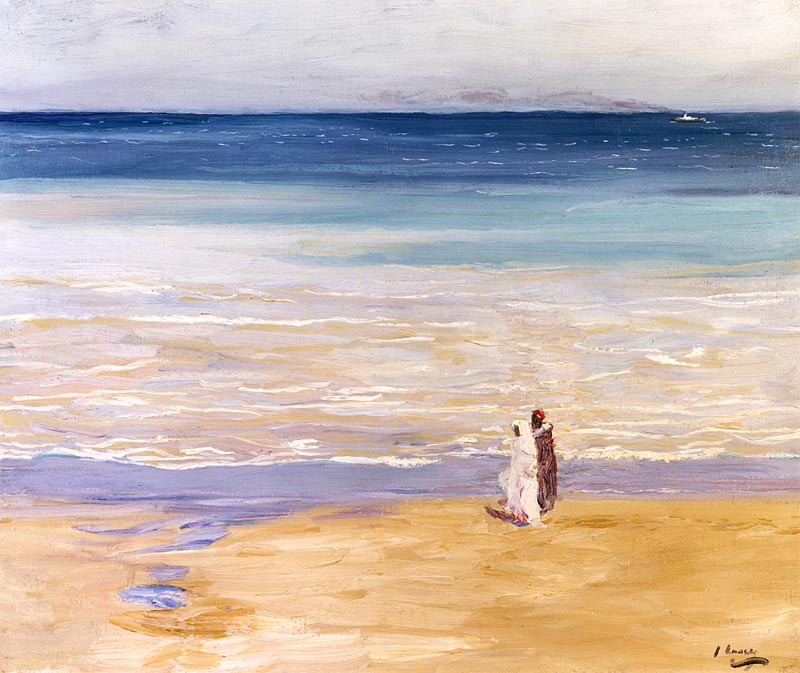 High Winds
'We must free ourselves of the hope that the sea will ever rest. We must learn to sail in high winds.' Aristotle Onassis
Hooligan breakers wallop the shore,
cuff the shingle,
haul it home drenched.
Each dropped-crystal wave
shatters
over boulders, spatters dark, blown kisses.
Seaweed garlands roll on the high
tide, full
moon's tangle of jet and jade.
Promises clamber to shore,
reeling
between railings of loss and love.
Swell slackens its hold,
folds like old sheets,
meek as a perfect drying day.
A cockle shell caps my finger,
strokes the full of my lip –
a sea kiss.
Glory of a wide sky: the
higher
I look, the more I find my feet.
If only, in a fleece-lined
pocket,
we found last year's shirt-sleeved sunsets.
© Rosie Johnston
Picture 10724819, painting by Sir John Lavery, 1911, image copyright Mary Evans
Rosie Johnston's fourth poetry book, Six-Count Jive, was published in March 2019 by Lapwing Publications in her native Belfast. Her poems have appeared or featured in London Grip, Culture NI, FourxFour, The Honest Ulsterman, Ink, Sweat & Tears, Hedgerow, Words for the Wild and the Mary Evans Picture Library's Poems and Pictures blog. Anthologies include Live Canon's '154 Project: In Response to Shakespeare's Sonnets' (2016), Places of Poetry (OneWorld, 2020) and Her Other Language (Arlen House, 2020). She has read her poetry most recently at the Canterbury Festival, the Crescent Arts Centre and Linen Hall Library in Belfast, the University of Glasgow and Greenwich's In-Words.  www.rosiejohnstonwrites.com