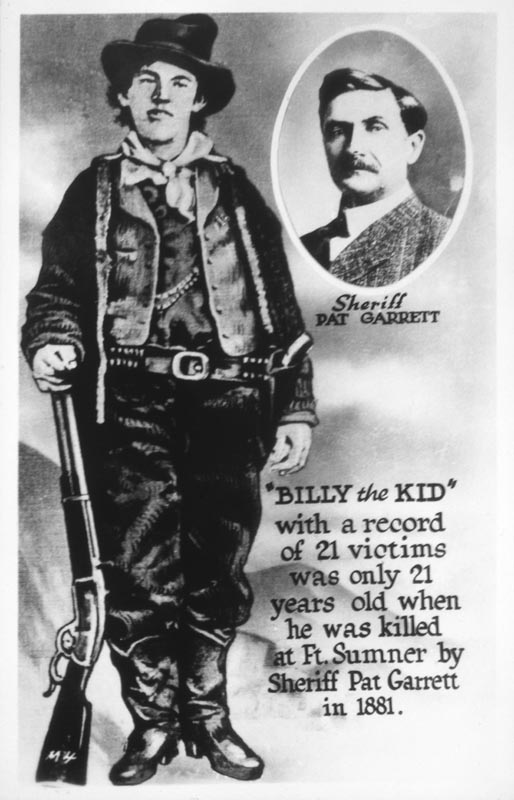 Not Brothers
Late at night the old West dusts
off its sepia heroes and villains
and I discover that Billy the Kid
was not the youngest brother
of Frank and Jesse James, did not
die in a gunfight at the Ok Corrall
as the boys in our school played.
Tarnished guns in homemade
holsters, they opened their veins
with compasses and  pen knives,
pressed the delicate, pale wrists
together, swore allegiance for ever;
until the next week, when a new
loyalty unpicked the scabs and
eventually they were all blood
brothers. We envied this game,
already knowing our undying
loves would be undone by differently
shed blood, the drape of veil,
garlands of rose, and milk and milk.
© Linda McKenna
Picture 10998050, 1880s illustration, image copyright Mary Evans / Glasshouse Images
Linda McKenna is from Dublin and lives in County Down.  She has had poems published in, among others,  Poetry Ireland Review, The North, The Honest Ulsterman, Crannóg, Banshee, Skylight 47, The Blue Nib, Dodging the Rain, and on the Mary Evans Picture Library Poems and Pictures site.  She won the Seamus Heaney award for new writing in March 2018, and the Red Line Book Festival (Poetry) award in October 2018.  Her debut collection, In the Museum of Misremembered Things, was published by Doire Press in March 2020.  The title poem won the An Post/IBAS/Listowel Writers' Week Irish poem of the year.