Warning
: include(topMenuBar.php): failed to open stream: No such file or directory in
/home/domains/maryevans.com/docs/poetryblog.php
on line
78
Warning
: include(): Failed opening 'topMenuBar.php' for inclusion (include_path='.:/usr/share/php') in
/home/domains/maryevans.com/docs/poetryblog.php
on line
78
Warning
: include(topFullWidth.php): failed to open stream: No such file or directory in
/home/domains/maryevans.com/docs/poetryblog.php
on line
79
Warning
: include(): Failed opening 'topFullWidth.php' for inclusion (include_path='.:/usr/share/php') in
/home/domains/maryevans.com/docs/poetryblog.php
on line
79
Warning
: include(poetrySideBar.php): failed to open stream: No such file or directory in
/home/domains/maryevans.com/docs/poetryblog.php
on line
81
Warning
: include(): Failed opening 'poetrySideBar.php' for inclusion (include_path='.:/usr/share/php') in
/home/domains/maryevans.com/docs/poetryblog.php
on line
81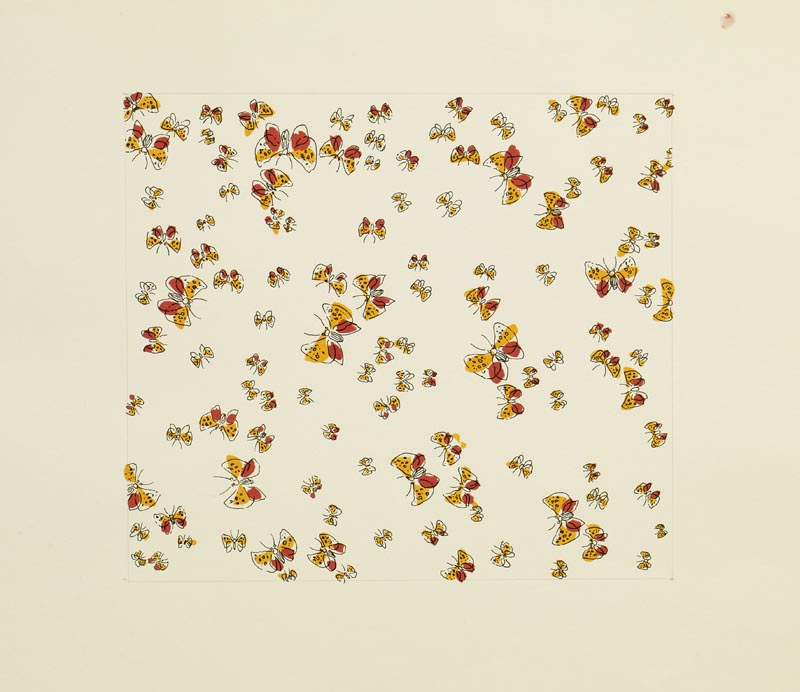 Gatekeepers
All summer they've kept watch in the sunlight
locking and unlocking the gate to my garden,
bright flames flitting among thistle
and bramble blossom, their black eyes
on wing tips so focussed and fierce.
In the lane between high hedges
sun has energised them.
When rain threatened they hid behind
their wings, tucked in the understorey
like a fading leaf.  With too many dawns
to be loved in one year they've relinquished
their stronghold and now the dark hours
drift through the unlocked gate.
© Rebecca Gethin
Picture 13343100, gouache textile design, circa 1950s, by Tanya Atkinson, image copyright Mary Evans / Tanya Atkinson Collection
Rebecca Gethin has written six poetry publications. She has been a Hawthornden Fellow and a Poetry School tutor.  Vanishings was published by Palewell Press in 2020 and a chapbook called Fathom was published by Marble in 2021. She was a winner in the first Coast to Coast to Coast pamphlet competition with Messages.  She blogs sporadically at www.rebeccagethin.wordpress.com.