Warning
: include(topMenuBar.php): failed to open stream: No such file or directory in
/home/domains/maryevans.com/docs/poetryblog.php
on line
78
Warning
: include(): Failed opening 'topMenuBar.php' for inclusion (include_path='.:/usr/share/php') in
/home/domains/maryevans.com/docs/poetryblog.php
on line
78
Warning
: include(topFullWidth.php): failed to open stream: No such file or directory in
/home/domains/maryevans.com/docs/poetryblog.php
on line
79
Warning
: include(): Failed opening 'topFullWidth.php' for inclusion (include_path='.:/usr/share/php') in
/home/domains/maryevans.com/docs/poetryblog.php
on line
79
Warning
: include(poetrySideBar.php): failed to open stream: No such file or directory in
/home/domains/maryevans.com/docs/poetryblog.php
on line
81
Warning
: include(): Failed opening 'poetrySideBar.php' for inclusion (include_path='.:/usr/share/php') in
/home/domains/maryevans.com/docs/poetryblog.php
on line
81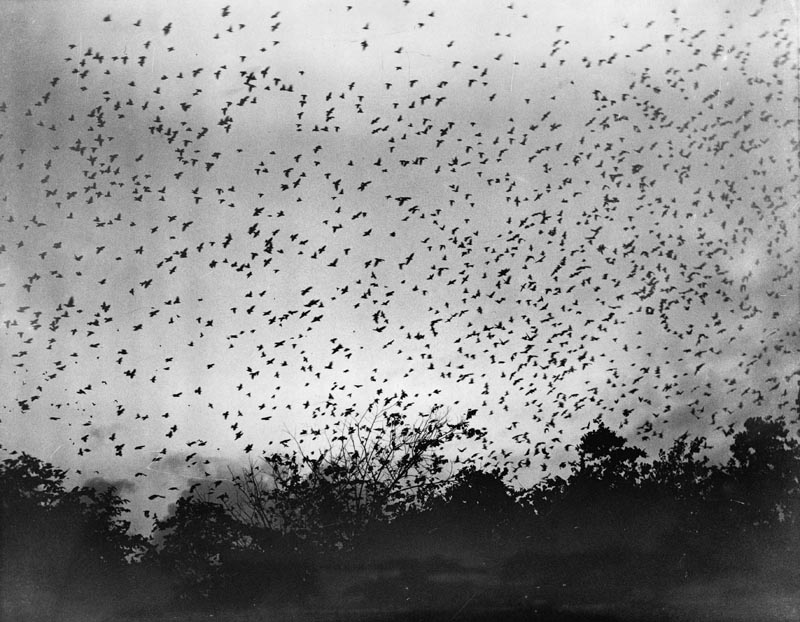 The Politics of Murmuration
We arc and dip through
the clear evening sky.
A murmuration of our kind.
A widow's veil in the wind
of ten thousand undulations,
wheeling through the indigo haze
of day's departure.
All past and future, out of mind
to the now of flight and instinct.
Attuned to the touch of wing tip
and tail, I follow,
and I belong.
We are unity, beyond the burden
of the singular, bound to the collective.
As one in our shape-shift
of vortex and plume.
We dismiss purpose, or direction.
Our freedom is not to choose.
We soar no further
than the brush of beak and feather,
invisible by number
from those who would devour.
Above self, we are us,
and I belong.
© John Bowen
Picture 10471604, 1935 photograph, image copyright Mary Evans / Imagno/Austrian Archives
John Bowen is a widower in his early 70s, living in South London where he was born and grew up. He had a brief spell in professional football before going to university to study English. Most of his working life was spent as an Emergency Duty Social Worker until he retired in 2014. He has been writing poetry for well over 40 years on and off, but it has only been since the death of his partner, and the need to find an outlet for his grief, that he has taken the subject seriously.