Warning
: include(topMenuBar.php): failed to open stream: No such file or directory in
/home/domains/maryevans.com/docs/poetryblog.php
on line
78
Warning
: include(): Failed opening 'topMenuBar.php' for inclusion (include_path='.:/usr/share/php') in
/home/domains/maryevans.com/docs/poetryblog.php
on line
78
Warning
: include(topFullWidth.php): failed to open stream: No such file or directory in
/home/domains/maryevans.com/docs/poetryblog.php
on line
79
Warning
: include(): Failed opening 'topFullWidth.php' for inclusion (include_path='.:/usr/share/php') in
/home/domains/maryevans.com/docs/poetryblog.php
on line
79
Warning
: include(poetrySideBar.php): failed to open stream: No such file or directory in
/home/domains/maryevans.com/docs/poetryblog.php
on line
81
Warning
: include(): Failed opening 'poetrySideBar.php' for inclusion (include_path='.:/usr/share/php') in
/home/domains/maryevans.com/docs/poetryblog.php
on line
81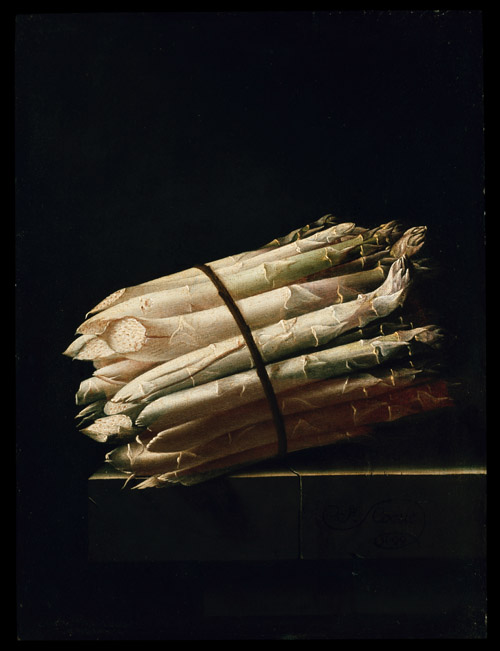 Still life of asparagus
I went into a house
out of the dazzle
of a childhood summer
the game on the lawn
continuing without me.

© Lorraine Mariner
Picture 10501050, painting by Adriaen Coorte, image copyright Mary Evans / Ashmolean Museum
Lorraine Mariner was born in 1974 and lives in London where she works at the Poetry Library, Southbank Centre. Her collection Furniture was published by Picador in 2009 and shortlisted for the Forward Prize for Best First Collection and the Seamus Heaney Centre Poetry Prize. Her second collection There Will Be No More Nonsense was published by Picador in 2014.