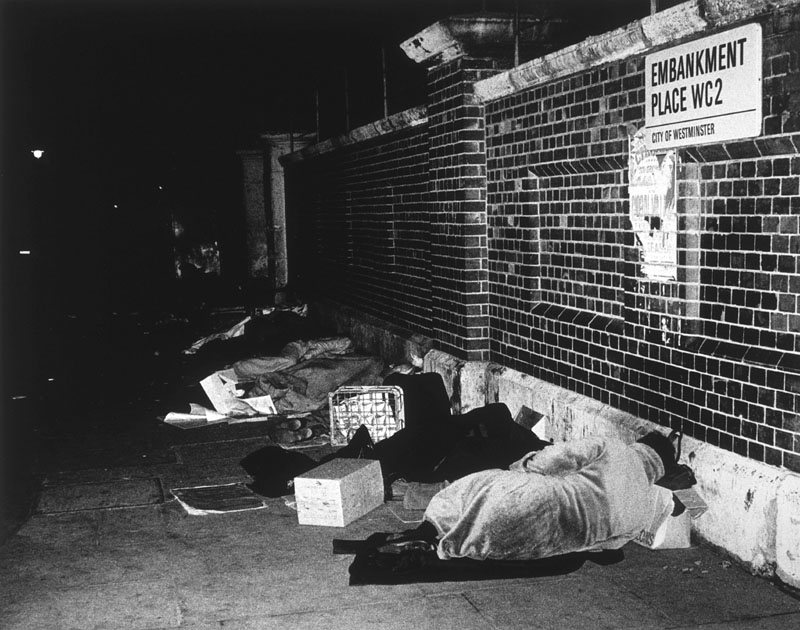 Homeless
Homeless, no proper abode,
Living under a bridge by the side of a road.
Such a life of discontent,
Sorrow, sadness and repent.
Stole food from a shop, spent the night in jail.
Bones so brittle, skin so pale,
People walk past, no-one sees me at all,
However much I yell, how loud I call.
Evicted ten years ago today,
Got fired from work, couldn't pay.
All I had was the clothes on my back,
And a thick winter jacket stuffed in a sack.
Nowhere to go, no-one to run to,
Shouldn't have been so silly, if only I knew.
Wish I had a bed, a room or a flat —
That's all I want, no more than that.
© Harvey Duke
Picture 10007122, photograph by Moyra Peralta, image copyright Mary Evans / Moyra Peralta Collection
Harvey Duke was born in 2003. He became interested in poetry at a young age whilst in primary school. He currently attends Bexley Grammar School. This poem marks his debut.