Warning
: include(topMenuBar.php): failed to open stream: No such file or directory in
/home/domains/maryevans.com/docs/poetryblog.php
on line
78
Warning
: include(): Failed opening 'topMenuBar.php' for inclusion (include_path='.:/usr/share/php') in
/home/domains/maryevans.com/docs/poetryblog.php
on line
78
Warning
: include(topFullWidth.php): failed to open stream: No such file or directory in
/home/domains/maryevans.com/docs/poetryblog.php
on line
79
Warning
: include(): Failed opening 'topFullWidth.php' for inclusion (include_path='.:/usr/share/php') in
/home/domains/maryevans.com/docs/poetryblog.php
on line
79
Warning
: include(poetrySideBar.php): failed to open stream: No such file or directory in
/home/domains/maryevans.com/docs/poetryblog.php
on line
81
Warning
: include(): Failed opening 'poetrySideBar.php' for inclusion (include_path='.:/usr/share/php') in
/home/domains/maryevans.com/docs/poetryblog.php
on line
81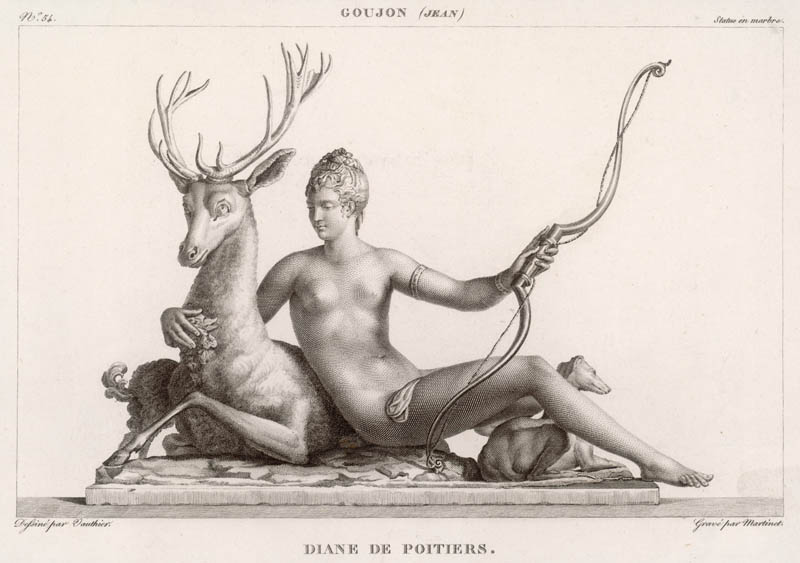 Stag Night
He'd never shared my taste
for the literal, though he was game
on the night: all of us dressed to kill,
up for a fight. Dogs hot on the scent,
big bosomy moon overhead,
him joking about those 'heavenly curves',
what he'd treat her to if he got the chance.
Then she slipped behind clouds
and he'd gone. We stormed
through the forest calling his name
but never saw him again.
The dogs had raced on, howling,
cornered a mighty stag. He stood
motionless, staring, eyes fixed
on me as they brought him down.
He'd have given us the feast
of our lives, but we'd no heart
to carry on. I'd lost my lust
for easy flesh, cursed
that hunter's moon.
© Jill Sharp
first published in Ye Gods, 2015
picture 10157263, engraving after a sculpture in the Louvre, Paris, image copyright Mary Evans
Jill Sharp grew up in the New Forest and now lives in Swindon, where she teaches with the Open University and runs regular writing workshops. Her poems have appeared in magazines, anthologies, newspapers and online. Her poetry pamphlet, Ye Gods, in which the above poem appears, was published by Indigo Dreams in 2015.