Warning
: include(topMenuBar.php): failed to open stream: No such file or directory in
/home/domains/maryevans.com/docs/poetryblog.php
on line
78
Warning
: include(): Failed opening 'topMenuBar.php' for inclusion (include_path='.:/usr/share/php') in
/home/domains/maryevans.com/docs/poetryblog.php
on line
78
Warning
: include(topFullWidth.php): failed to open stream: No such file or directory in
/home/domains/maryevans.com/docs/poetryblog.php
on line
79
Warning
: include(): Failed opening 'topFullWidth.php' for inclusion (include_path='.:/usr/share/php') in
/home/domains/maryevans.com/docs/poetryblog.php
on line
79
Warning
: include(poetrySideBar.php): failed to open stream: No such file or directory in
/home/domains/maryevans.com/docs/poetryblog.php
on line
81
Warning
: include(): Failed opening 'poetrySideBar.php' for inclusion (include_path='.:/usr/share/php') in
/home/domains/maryevans.com/docs/poetryblog.php
on line
81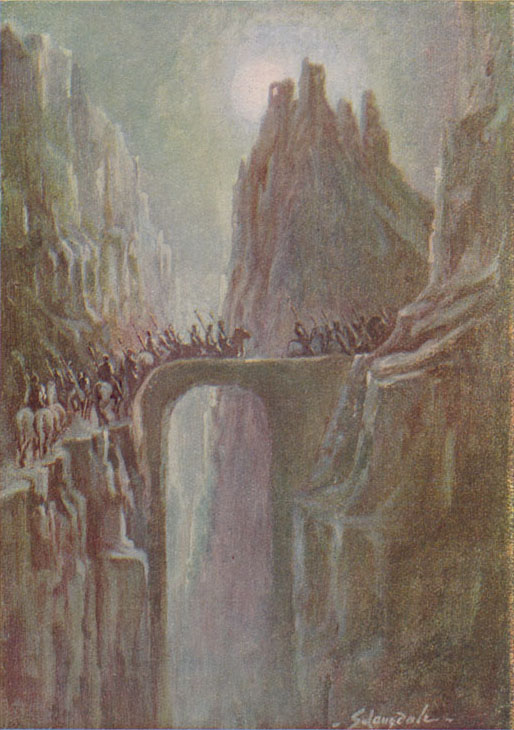 Bifrost
The afterlife is not a place I've been,
even on those pillar of salt mornings
when the hush of Halloween mutes
the indigos and violets of our footsteps.
We trip trap across the bridge in its mist
of racing twigs. That blue sky book
of Scandinavian demons, the ogre
on the roof, the trolls waiting for goats.
As a child, I curled in close to my mother
to breathe her fear of ice ghosts.
I wish I had a connection between this world
and the next but I dream in black and white.
There are no rainbows in my nightmares.
Only the cold and the fear of losing you
that whispers through the picture books.
You turned every page as if you knew
the inside of the lunatic asylum,
as if loneliness were a woman sat
in a chair by a window, staring out
at a fjord only she can see. The gods
hiding behind their mountains
and promising a very long way to fall.
© Aoife Mannix
Picture 10009424, illustration by Stella Langdale, 1916, image copyright Mary Evans
Aoife Mannix was born in Sweden of Irish parents. She grew up in Dublin, Ottawa and New York before moving to the UK. She is the author of four collections of poetry and a novel. She has been poet in residence for the Royal Shakespeare Company and BBC Radio 4's Saturday Live. She has toured internationally with the British Council including most recently Mexico, Vietnam and Nigeria. She has a PhD in creative writing from Goldsmiths, University of London and is currently a Postdoctoral Research Associate at Goldsmiths. She has lectured in creative writing at Goldsmiths University, the University of Westminster and Anglia Ruskin University. She has previously been commissioned to write for the National Archives, National Poetry Day, the BBC World Service, Portsmouth Museum, Brontë Parsonage, Wellcome Collection, National Gallery of Ireland, City of London Sinfonia, and the National Gallery amongst others. She currently blogs here – https://livingasanalien.wordpress.com/