Warning
: include(topMenuBar.php): failed to open stream: No such file or directory in
/home/domains/maryevans.com/docs/poetryblog.php
on line
78
Warning
: include(): Failed opening 'topMenuBar.php' for inclusion (include_path='.:/usr/share/php') in
/home/domains/maryevans.com/docs/poetryblog.php
on line
78
Warning
: include(topFullWidth.php): failed to open stream: No such file or directory in
/home/domains/maryevans.com/docs/poetryblog.php
on line
79
Warning
: include(): Failed opening 'topFullWidth.php' for inclusion (include_path='.:/usr/share/php') in
/home/domains/maryevans.com/docs/poetryblog.php
on line
79
Warning
: include(poetrySideBar.php): failed to open stream: No such file or directory in
/home/domains/maryevans.com/docs/poetryblog.php
on line
81
Warning
: include(): Failed opening 'poetrySideBar.php' for inclusion (include_path='.:/usr/share/php') in
/home/domains/maryevans.com/docs/poetryblog.php
on line
81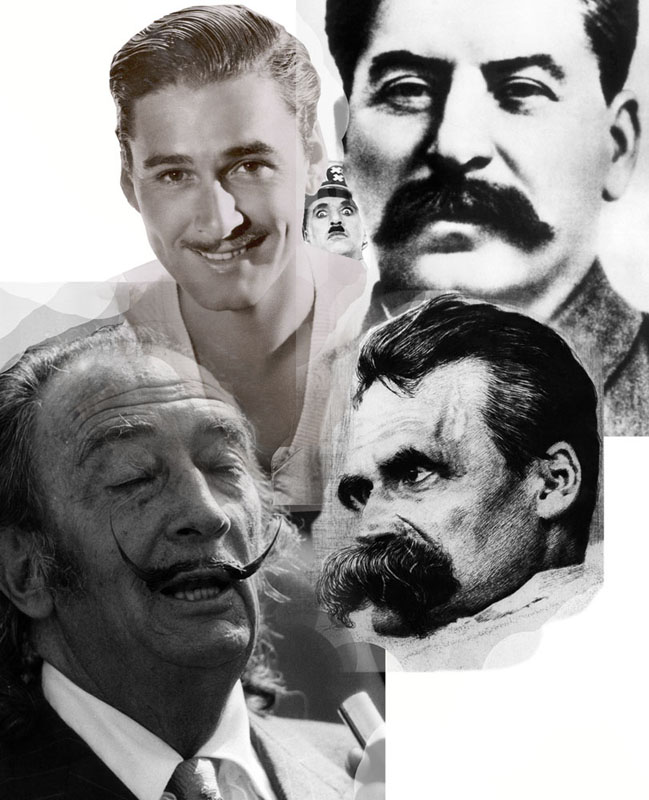 Famous Moustaches
Nietzsche's entirely covered his lips so
that the black truths that passed them
might be misheard. This was a success.
Stalin's need speak of nothing but itself
and became the national dish- viz
Trotsky (whose growth was undistinguished)
said reading Stalin's prose
was like eating chopped whiskers.
Whereas Gable's was the thin accenting of his
labial charms (see also Coleman, R.; Flynn,
E.), Marx's (G. not K.), hatched thickly with a
censor's pen made what was not said imprimis.
Even Dali's spiral tusks' obscene frivolity
could not disguise the penny black that's at
the heart of every man's moustache, e.g.
Chaplin's twitching sign became the stamp
of absolute authority.
P.S-. I am working on mine.
© Stephen Devereux
Composite image, no. 13496647, with thanks to Jessica Talmage, image copyright Mary Evans
Stephen Devereux writes poetry, plays, essays and short stories. He has had his work published in many magazines, journals and websites in the UK, Ireland, Germany, Austria, Australia and USA. He has won or been shortlisted in many competitions. He was born in rural Suffolk and worked on farms and in factories until going to UEA as a mature student. Since then he has taught in schools, colleges and universities in the North West. He lives in Liverpool.