Warning
: include(topMenuBar.php): failed to open stream: No such file or directory in
/home/domains/maryevans.com/docs/poetryblog.php
on line
78
Warning
: include(): Failed opening 'topMenuBar.php' for inclusion (include_path='.:/usr/share/php') in
/home/domains/maryevans.com/docs/poetryblog.php
on line
78
Warning
: include(topFullWidth.php): failed to open stream: No such file or directory in
/home/domains/maryevans.com/docs/poetryblog.php
on line
79
Warning
: include(): Failed opening 'topFullWidth.php' for inclusion (include_path='.:/usr/share/php') in
/home/domains/maryevans.com/docs/poetryblog.php
on line
79
Warning
: include(poetrySideBar.php): failed to open stream: No such file or directory in
/home/domains/maryevans.com/docs/poetryblog.php
on line
81
Warning
: include(): Failed opening 'poetrySideBar.php' for inclusion (include_path='.:/usr/share/php') in
/home/domains/maryevans.com/docs/poetryblog.php
on line
81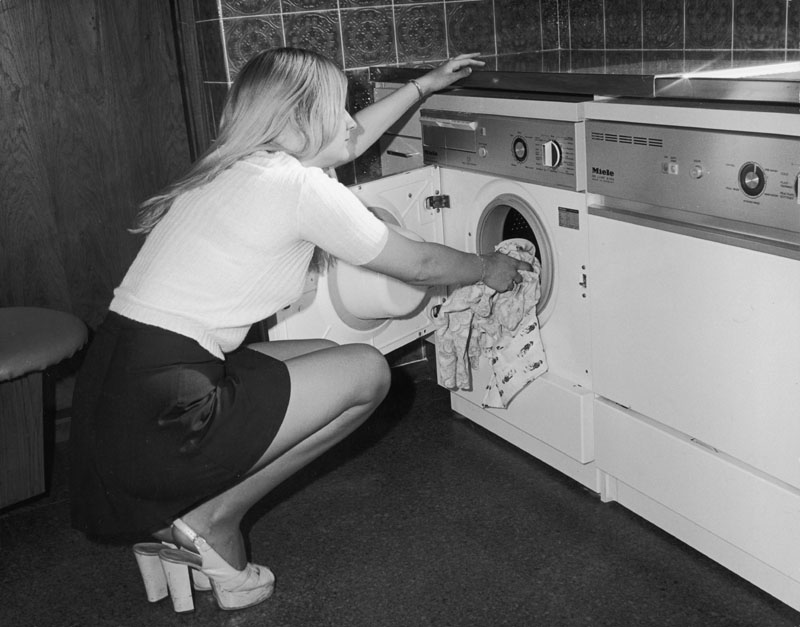 The future back then
The future's a small portal in her kitchen.
To enter one must be dressed for the part.
Ask her. She knows what the future was then –
a miniskirt, platform shoes, a state of the art
approach to domestic servitude. One item
is being placed in the fat O of the machine
that will come out pure, its colours brightened.
There's no hint in this pristine automatic dream
of the children that will bring pain and dirt,
the piles of mucky clothes that choke the drum,
flood the floor, rip her husband's best shirt.
And which now comes true – that future back then
or the lovely past that will not come again?
© Stephen Devereux
Picture 10088290, photograph by Tony Boxall, 1970s, image copyright Mary Evans / Tony Boxall Collection
Stephen Devereux writes poetry, plays, essays and short stories. He has had his work published in many magazines, journals and websites in the UK, Ireland, Germany, Austria, Australia and USA. He has won or been shortlisted in many competitions. He was born in rural Suffolk and worked on farms and in factories until going to UEA as a mature student. Since then he has taught in schools, colleges and universities in the North West. He lives in Liverpool.