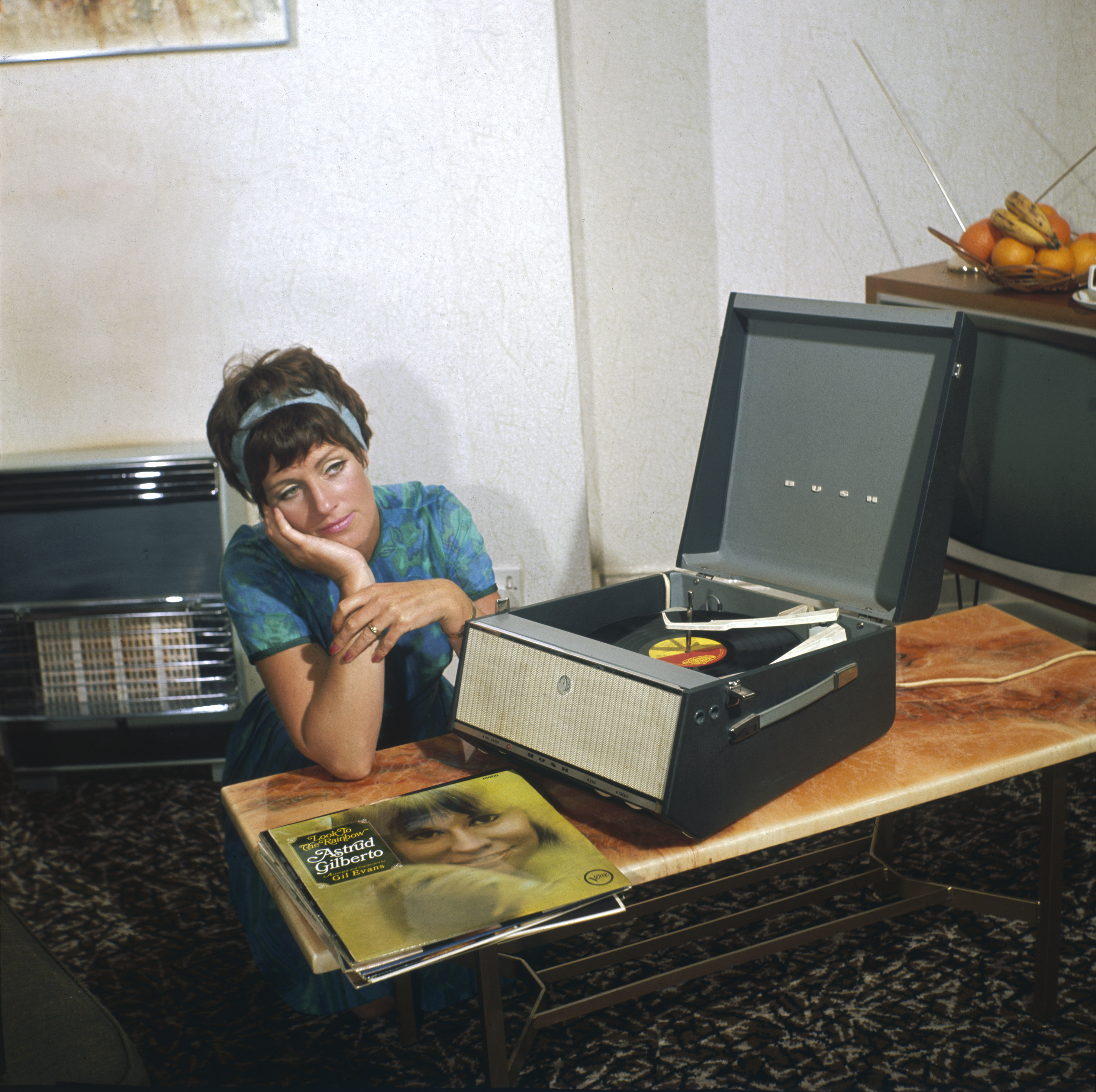 I say a little prayer
The crackle of stylus on vinyl
was cigarette paper burning,
the thrill of nicotine; music swirling
like exhaled smoke.
I'd kneel, hand cupping chin,
back to the gas convector fire,
inhaling sleeve-cover lyrics;
absorbing them into my bloodstream.
At record's end, dizzy with heat,
I'd turn to face the blazing hearth,
its sunset-glow-applause;
take a bow.
© Karen Dennison
Picture 10087141, unattributed photograph, 1960s, image copyright Mary Evans
A poet and artist, Karen Dennison's poems have been published in magazines such as The Interpreter's House and South Bank Poetry and in several anthologies including From the City to the Saltings (Essex Poetry Festival Anthology 2013). Karen's collection Counting Rain was published by Indigo Dreams in 2011. She is editor, designer and publisher of the pamphlets Book of Sand and Blueshift and her digital images/photos appear on the cover and inside Abegail Morley's pamphlet The Memory of Water (Indigo Dreams, 2015).