Warning
: include(topMenuBar.php): failed to open stream: No such file or directory in
/home/domains/maryevans.com/docs/poetryblog.php
on line
78
Warning
: include(): Failed opening 'topMenuBar.php' for inclusion (include_path='.:/usr/share/php') in
/home/domains/maryevans.com/docs/poetryblog.php
on line
78
Warning
: include(topFullWidth.php): failed to open stream: No such file or directory in
/home/domains/maryevans.com/docs/poetryblog.php
on line
79
Warning
: include(): Failed opening 'topFullWidth.php' for inclusion (include_path='.:/usr/share/php') in
/home/domains/maryevans.com/docs/poetryblog.php
on line
79
Warning
: include(poetrySideBar.php): failed to open stream: No such file or directory in
/home/domains/maryevans.com/docs/poetryblog.php
on line
81
Warning
: include(): Failed opening 'poetrySideBar.php' for inclusion (include_path='.:/usr/share/php') in
/home/domains/maryevans.com/docs/poetryblog.php
on line
81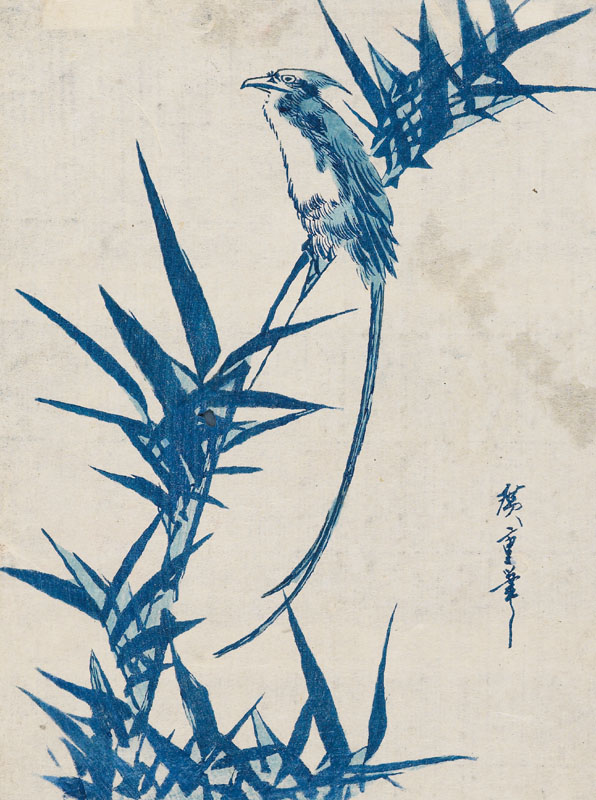 Bird on a branch in blue
On the phone, you say,
"You should see the clouds,
half pure, half monsoon-
black," your words picked
like flowers or algebra.
Evenings, we lean into winter,
gazing at an inky bird
against a paper sky. Binoculars
reveal a different truth
of reds and greens.
No blues at all; proof
that distance changes colour.
Once, you'd thrown a jar
clear across a courtyard
in a fit of rage.
Perfect aim.
The question now is
how to hold that velocity.
How to always listen for the thud
of bottle hitting tin roof,
the swish of heel turning
on marble. How to keep you
from becoming like a bird
on a branch in blue,
beautiful,
paper-sharp.
© Ayesha Chatterjee
Picture 10505378, print by Utagawa Hiroshige, 19th century, image copyright Mary Evans / Ashmolean Museum
Born and raised in Kolkata, India, Ayesha Chatterjee has lived in England, the USA and Germany. She now resides in Toronto. Her poetry has appeared in nthposition, Autumn Sky Poetry, The Guardian and Magma Poetry. Her first poetry collection The Clarity of Distance was published in 2011 by Calgary-based Bayeux Arts. In 2014 she was one of the nine featured poets in the Art Gallery of Ontario's Portraits of Poets initiative. She is currently President of the League of Canadian Poets.