Warning
: include(topMenuBar.php): failed to open stream: No such file or directory in
/home/domains/maryevans.com/docs/poetryblog.php
on line
78
Warning
: include(): Failed opening 'topMenuBar.php' for inclusion (include_path='.:/usr/share/php') in
/home/domains/maryevans.com/docs/poetryblog.php
on line
78
Warning
: include(topFullWidth.php): failed to open stream: No such file or directory in
/home/domains/maryevans.com/docs/poetryblog.php
on line
79
Warning
: include(): Failed opening 'topFullWidth.php' for inclusion (include_path='.:/usr/share/php') in
/home/domains/maryevans.com/docs/poetryblog.php
on line
79
Warning
: include(poetrySideBar.php): failed to open stream: No such file or directory in
/home/domains/maryevans.com/docs/poetryblog.php
on line
81
Warning
: include(): Failed opening 'poetrySideBar.php' for inclusion (include_path='.:/usr/share/php') in
/home/domains/maryevans.com/docs/poetryblog.php
on line
81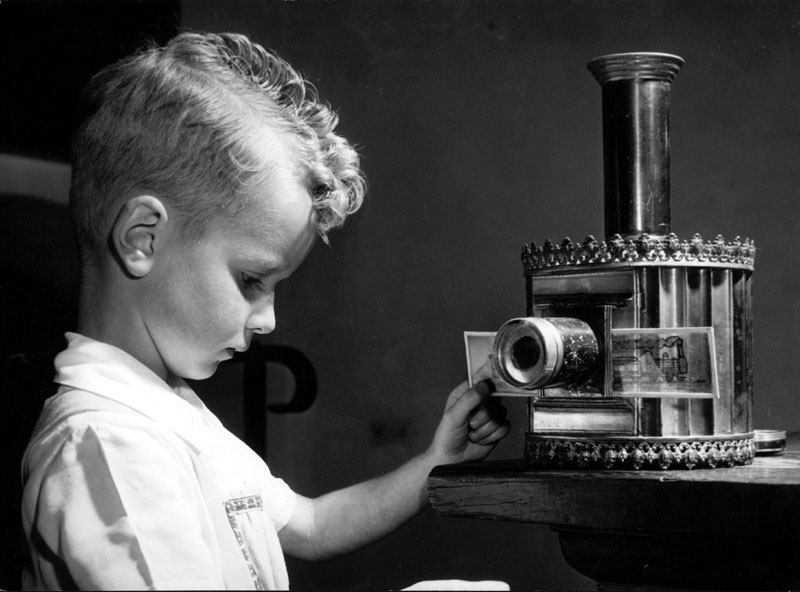 Magic Lantern
He won't let anyone see this one, taken before
his mother said what she did a bit later, when
the world was still normal. He remembered
light slanting into his eyes, striping the ground
and the way his father frowned,
fiddling endlessly with the lens cap
and telling them both to keep still for Christ's sake.
His mother's face wasn't a picture,
her eyes with pink edges, her mouth slipping
sideways. His own smile hurt his cheeks.
He didn't know then what he came to realise,
that the past looks different looking back –
that even if you can see through a phantasm,
its shadows will grow longer, that it was fixed.
© Rebecca Gethin
Picture 10529846, photograph by Henk Blansjaar, 1953, image copyright Mary Evans / Spaarnestad Photo
Rebecca Gethin lives on Dartmoor in Devon. Her collection A Handful of Water was published by Cinnamon Press in 2013 and Three Drops in a Cauldron are to publish a pamphlet called Oracles later in 2016. She is to be a Hawthornden Scholar and runs occasional poetry workshops. She used to teach Creative Writing in a men's prison and now sells children's books. Her website is www.rebeccagethin.wordpress.com