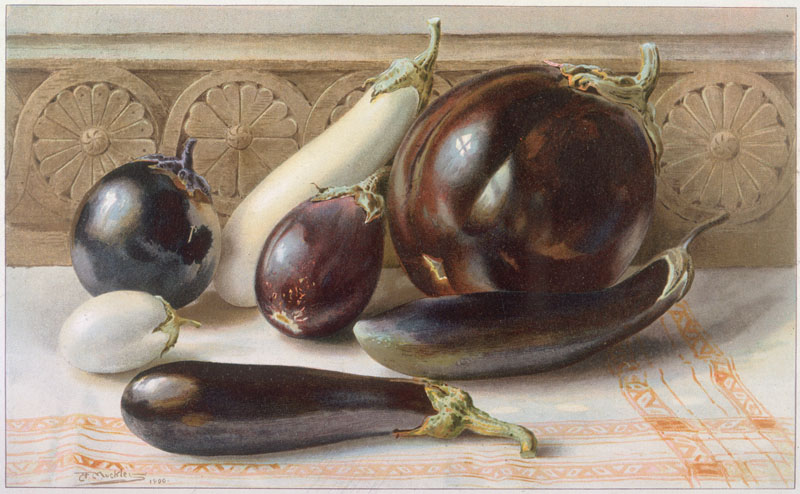 Eggplant Apotheosis
Druggy night-purple, bulbous
as the dong of some young incubus,
what's sheathed by that silken skin
may disappoint: spongy, grey, freckled
with old seed and to an unskilled handler
unforgiving.  But once it's been dissevered
like a sacrifice, drenched in oil and given
to the flames, then melted coral oozes
the slick of yolk, full subtle sweetness
of its inner nature:  Aubergine,
goddess of succulence.
© Jill Sharp
Picture 10094911, illustration in Thompson's Gardener's Assistant, circa 1900, image copyright Mary Evans
Jill Sharp grew up in the New Forest and now lives in Swindon, where she teaches with the Open University and runs regular writing workshops.  Her poems have appeared in magazines, anthologies, newspapers and online.  Her poetry pamphlet, Ye Gods, was published by Indigo Dreams in 2015.