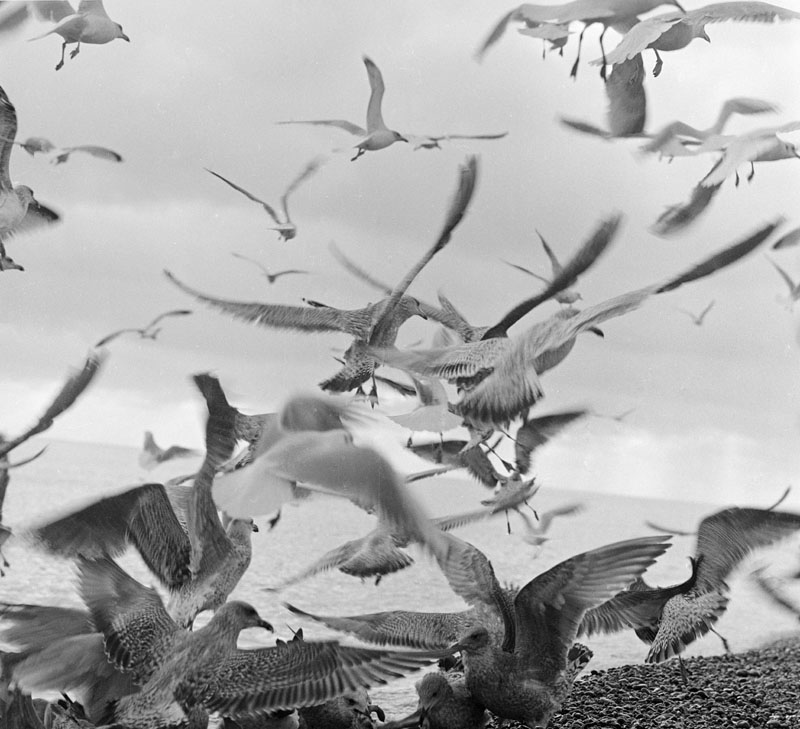 Simultaneity
Hook-nosed, necrophiliac,
sea-gulls solid as marble glide
across the costa geriatrica,
the wide arch of the South Coast
and up there a classic hearse
explodes into the shapes
of four wheels spinning
and a wreath of white flowers.
© Dilys Wood
Picture 10437286, photograph by John Gay, 1977, image copyright Mary Evans / Historic England Collection
Dilys Wood founded Second Light Network of Women Poets in 1994. Her collections are Women Come to a Death (Katabasis, 1997) and Antarctica (Greendale Press, 2008).  She has co-edited Second Light's ARTEMISpoetry and the following anthologies of women's poetry: Fanfare (2015), Her Wings of Glass (2014), Images of Women (Arrowhead Press, in association with Second Light, 2006), My Mother Threw Knives (Second Light Publications, 2006), Making Worlds (Headland with Second Light, 2003) and Parents (Enitharmon Press, 2000).  ARTEMISpoetry is a bi-annual poetry magazine in which all poetry, reviews and articles are by women solely concerned with women's poetry.