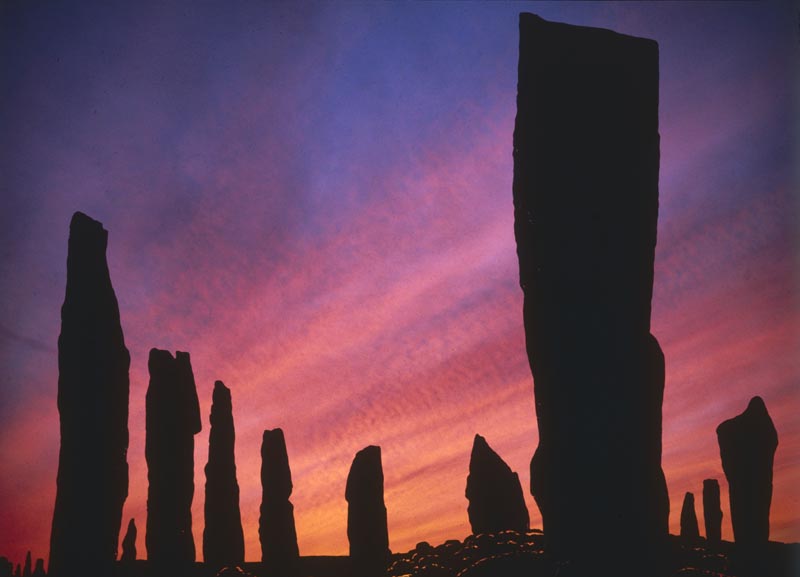 Standing Stones, Calanais, Isle of Lewis
The age-old clan is gathered, raised
from cold earth
to witness our solemnities —
decay, rebirth.
Reeds set to flute the Atlantic winds,
give blood and bone
ceremony of ocean
breathed through stone.
Small dial and compass to the vast
circles of time,
sealed portal touched awake by light
as suns align.
Still centrifuge that, once all flesh
melts from the spars,
lets fly each human spirit
to the stars.
© Jill Sharp, first published in Ye Gods, Indigo Dreams, 2015
Picture 10170481, photograph by Bill Meadows, image copyright Mary Evans / Bill Meadows Collection
Jill Sharp grew up in the New Forest and now lives in Swindon, where she teaches with the Open University and runs regular writing workshops. Her poems have appeared in magazines, anthologies, newspapers and online. Her poetry pamphlet, Ye Gods, in which the above poem appears, was published by Indigo Dreams in 2015.