Warning
: include(topMenuBar.php): failed to open stream: No such file or directory in
/home/domains/maryevans.com/docs/poetryblog.php
on line
78
Warning
: include(): Failed opening 'topMenuBar.php' for inclusion (include_path='.:/usr/share/php') in
/home/domains/maryevans.com/docs/poetryblog.php
on line
78
Warning
: include(topFullWidth.php): failed to open stream: No such file or directory in
/home/domains/maryevans.com/docs/poetryblog.php
on line
79
Warning
: include(): Failed opening 'topFullWidth.php' for inclusion (include_path='.:/usr/share/php') in
/home/domains/maryevans.com/docs/poetryblog.php
on line
79
Warning
: include(poetrySideBar.php): failed to open stream: No such file or directory in
/home/domains/maryevans.com/docs/poetryblog.php
on line
81
Warning
: include(): Failed opening 'poetrySideBar.php' for inclusion (include_path='.:/usr/share/php') in
/home/domains/maryevans.com/docs/poetryblog.php
on line
81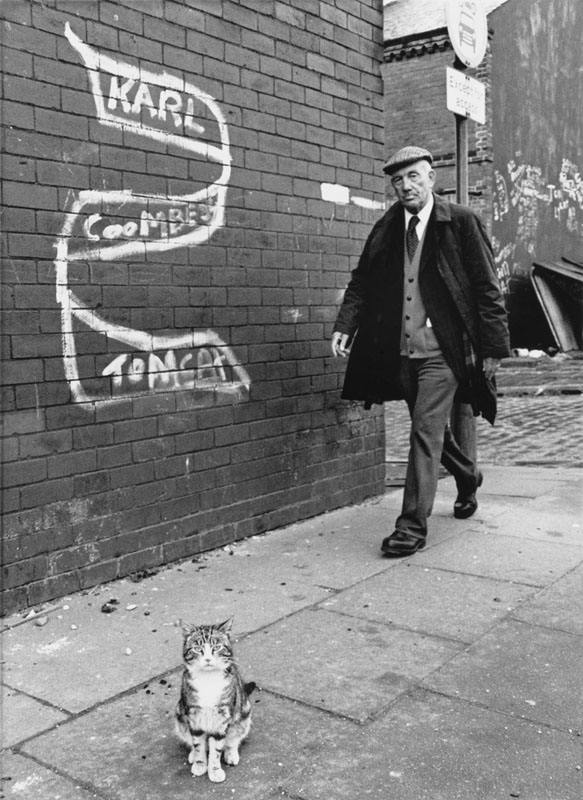 The art of beckoning cats
The best thing is simply to ignore them,
but if you can't then rub your thumb
and forefinger together as if you were winding
your grandfather's old gold retirement watch.
Make a psst psst psst sound like that
of the watch's crown being wound.
The cats should respond to your call
the way time to come will fill the watch.
I can't guarantee the cats will always come –
mostly they will but one day they won't.
© Richie McCaffery
Picture 10239376, photograph by Shirley Baker, 1981, image copyright Mary Evans / Shirley Baker Collection
Richie McCaffery lives in Ghent, Belgium, but lived, worked and studied in Scotland for a decade where he completed a PhD in Scottish Literature at the University of Glasgow (his thesis was on the Scottish poets of World War Two). His poetry has appeared in numerous journals, e-zines and anthologies, including Salt's Best British Poetry 2012. He has two pamphlet collections: Spinning Plates (HappenStance Press, 2012) and Ballast Flint (2013). Ballast Flint is a collaboration with the artist Hannah Rye, from his time as writer-in-residence for the Cromarty Arts Trust in 2011; it was runner-up in the 2014 Callum Macdonald Pamphlet Award. His first collection is Cairn (Nine Arches Press, 2014). His third pamphlet collection is due out in 2017 from Red Squirrel Press.