Warning
: include(topMenuBar.php): failed to open stream: No such file or directory in
/home/domains/maryevans.com/docs/poetryblog.php
on line
78
Warning
: include(): Failed opening 'topMenuBar.php' for inclusion (include_path='.:/usr/share/php') in
/home/domains/maryevans.com/docs/poetryblog.php
on line
78
Warning
: include(topFullWidth.php): failed to open stream: No such file or directory in
/home/domains/maryevans.com/docs/poetryblog.php
on line
79
Warning
: include(): Failed opening 'topFullWidth.php' for inclusion (include_path='.:/usr/share/php') in
/home/domains/maryevans.com/docs/poetryblog.php
on line
79
Warning
: include(poetrySideBar.php): failed to open stream: No such file or directory in
/home/domains/maryevans.com/docs/poetryblog.php
on line
81
Warning
: include(): Failed opening 'poetrySideBar.php' for inclusion (include_path='.:/usr/share/php') in
/home/domains/maryevans.com/docs/poetryblog.php
on line
81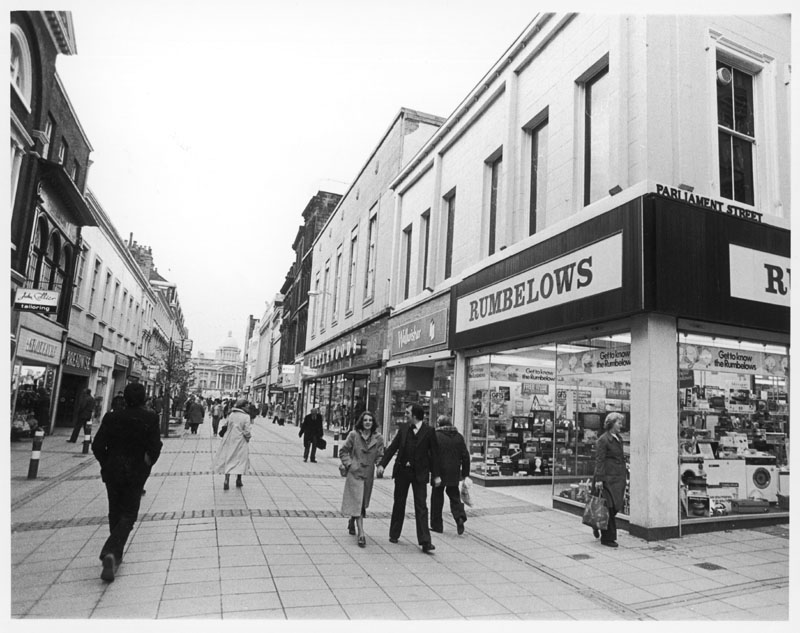 Ode to Hull
The prettiest you are not,
Nor the most notorious, by any measure,
You lack the water veins of Venice
And the Barcelona joie de vivre.
You are short on old castles
And Gothic cathedrals.
Most men who pass you by
Are mostly insulting
Or uncomplimentary, at best.
A poet and an opening to the sea
Are your scarce achievements;
The poet seldom wrote of you,
The opening was bridged
To rid you of your happiness
And the bulwark of the Humber.
You are deemed dull and pitiful
And cartographers laugh
At your absence of scenery
And your plethora of drinking houses.
But not me, not me my love.
I have sung you love songs
From Cranbrook to Afghanistan,
Even the Terries know of your splendour.
Your heart is in ruins
And will never be saved:
But it is mystical and bright,
And it belongs to me.
© Gabriel Moreno (commissioned by Private James Stickmore for his hometown)
Picture 10140666, unattributed photograph, late 1970s, image copyright Mary Evans / Barnaby's Picture Library
Gabriel Moreno was born in Gibraltar in 1977. He graduated in Philosophy and Hispanic Studies from the University of Hull, and in 2005 completed his PhD on Hispanic Literature at the Central University of Barcelona. His published works in Spanish include Londres y el susurro de las amapolas (2007), Voices from the blue (2008), Cartas a Miranda (2008), La barca enterrada (2009), Los árboles plateados (2009) and Identidad y deseo (2010). His publications in English include The Hollow Tortoise (2012), Nights in Mesogeios (2014) and The Moon and the Sparrow (2015). He was winner of the Cardoso Poetry Prize (Mexico, 2007). His debut album, Love and Decadence, was released by Amber Records in September 2015. He currently lives in London where he performs music and poetry.