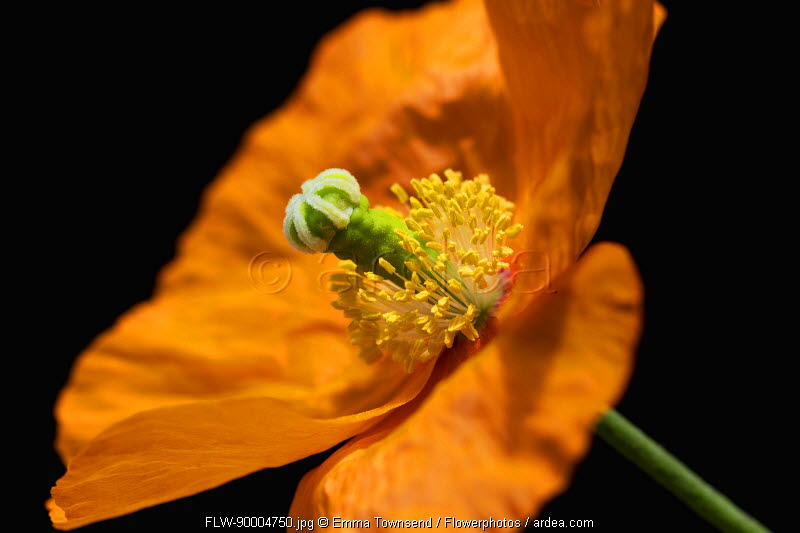 Iceland Poppies
"the women, they do not wait until they are very old for death to take them,
but…take themselves out of life, some by means of the poppy" – Heracleides
I've been growing them in my garden
for some time now.
And what a row of glories they are –
fire-flowers pulsing in the grass.
When the sun catches their gold
and orange backs, they glow
like stained glass – their papery skins
mirroring my own.
I'm trying to imagine the warm petals
melting on my tongue,
sticking to the roof of my mouth
like communion wafers.
And then biting down
on the raw green seeds.
When the time comes,
I want it to be spring.
I want to make my bed
among the poppies –
for the sun to shine through me
as through a cathedral window;
to dissolve
on tongues of air.
© Marion McCready
Picture Ardea FLW-90004750, photograph by Emma Townsend, image copyright Ardea
Marion McCready lives in Argyll, Scotland. Her poems have been published widely including in Poetry, Edinburgh Review, The Glasgow Herald and Be The First To Like This: New Scottish Poetry (Vagabond Voices, 2014). Her poetry pamphlet collection, Vintage Sea, was published by Calder Wood Press (2011). She won a Scottish Book Trust New Writers Award in 2013 and won the Melita Hume Poetry Prize (2013). Her first full-length collection, Tree Language, was published by Eyewear Publishing (2014). She has a sequence of poems titled 'The Birth Garden' in Our Real Red Selves, a poetry anthology published by Vagabond Voices (2015). Her next collection, Madame Ecosse, is due to be published in September 2016 by Eyewear Publishing.