Warning
: include(topMenuBar.php): failed to open stream: No such file or directory in
/home/domains/maryevans.com/docs/poetryblog.php
on line
78
Warning
: include(): Failed opening 'topMenuBar.php' for inclusion (include_path='.:/usr/share/php') in
/home/domains/maryevans.com/docs/poetryblog.php
on line
78
Warning
: include(topFullWidth.php): failed to open stream: No such file or directory in
/home/domains/maryevans.com/docs/poetryblog.php
on line
79
Warning
: include(): Failed opening 'topFullWidth.php' for inclusion (include_path='.:/usr/share/php') in
/home/domains/maryevans.com/docs/poetryblog.php
on line
79
Warning
: include(poetrySideBar.php): failed to open stream: No such file or directory in
/home/domains/maryevans.com/docs/poetryblog.php
on line
81
Warning
: include(): Failed opening 'poetrySideBar.php' for inclusion (include_path='.:/usr/share/php') in
/home/domains/maryevans.com/docs/poetryblog.php
on line
81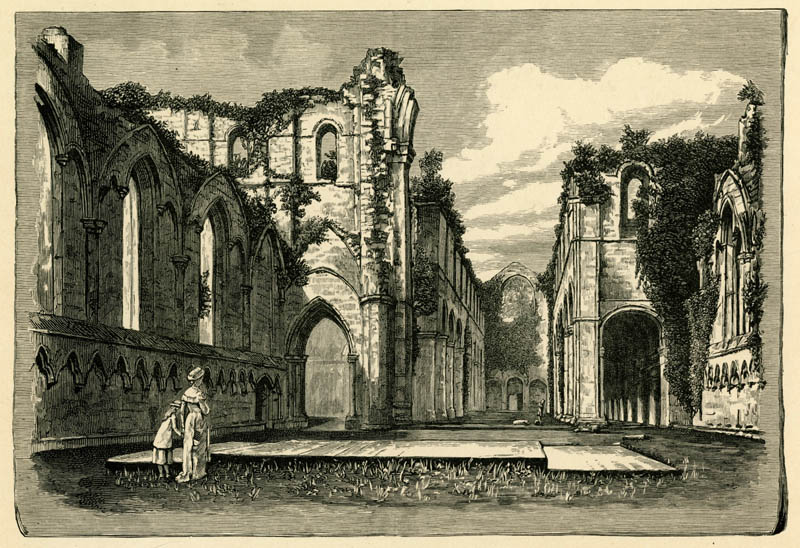 The Abbey Ruins
"Was this the infirmary?"  "Or the monks' refectory?"
What does it matter what these ruins were?
It was all the same to Henry's men  –
they sacked the place and God's own weather
finished it off. Perhaps a sick brother
slunk away on crutches; or six friars
at the long table, snatching a last supper
before the Reformation, were caught and slaughtered.
The falcon in the hollow tower stoops
on a tremble in the grass. The skinny feral cat
keeps snug in a culvert, once the abbot's latrine.
We try to imagine what happened here once.
Lichen the colour of blood. Flints the shapes of bones.
History as rough to the touch as these stones.
© Derek Sellen
Picture 10036734, unattributed engraving, 1880, image copyright Mary Evans
Derek Sellen's work has been published widely and received awards over many years. He won the Five Words Poetry Competition in 2015 and Hungry Hill Poets Meet Politics in 2014. Other recent successes include first prize in the Wirral Festival Drama Competition and being shortlisted in various 2015/2016 poetry competitions. He has written on a wide range of subjects including Spanish painters, Korean musicians and Indian cave-paintings. He lives in Canterbury, Kent, and is an active member of SaveAs Writers.