Warning
: include(topMenuBar.php): failed to open stream: No such file or directory in
/home/domains/maryevans.com/docs/poetryblog.php
on line
78
Warning
: include(): Failed opening 'topMenuBar.php' for inclusion (include_path='.:/usr/share/php') in
/home/domains/maryevans.com/docs/poetryblog.php
on line
78
Warning
: include(topFullWidth.php): failed to open stream: No such file or directory in
/home/domains/maryevans.com/docs/poetryblog.php
on line
79
Warning
: include(): Failed opening 'topFullWidth.php' for inclusion (include_path='.:/usr/share/php') in
/home/domains/maryevans.com/docs/poetryblog.php
on line
79
Warning
: include(poetrySideBar.php): failed to open stream: No such file or directory in
/home/domains/maryevans.com/docs/poetryblog.php
on line
81
Warning
: include(): Failed opening 'poetrySideBar.php' for inclusion (include_path='.:/usr/share/php') in
/home/domains/maryevans.com/docs/poetryblog.php
on line
81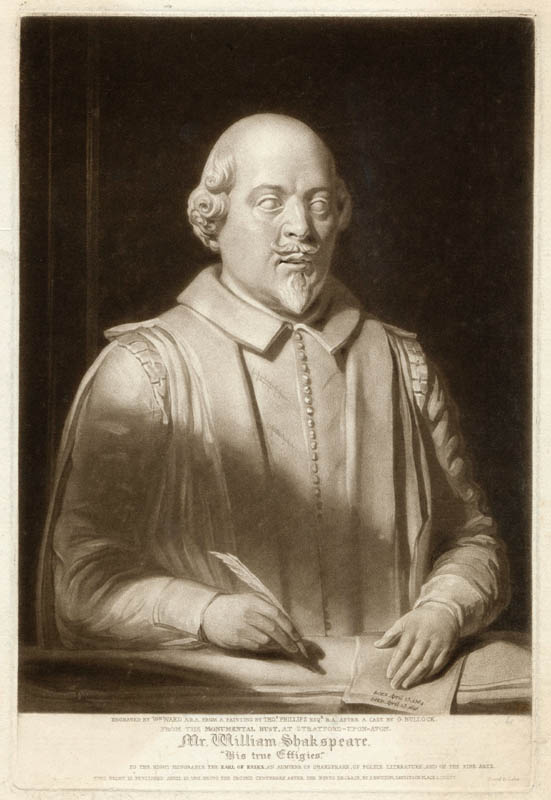 Bust of Shakespeare
They've got his trademark
hairline, beard and domed brow
just right. But he looks like them.
Victorian.
His eyes gaze beyond us
at some high ideal. Those lips
never knew a brothel kiss.
No one seeing this likeness
would accuse him of poetry.
Or of Hamlet.
But his marble shirt is clean.
© Stephen Devereux
Picture 10039662, early 19th century engraving after a painting, after a cast of the original bust, image copyright Mary Evans
Stephen Devereux writes poetry, plays, essays and short stories. He has had his work published in many magazines, journals and websites in the UK, Ireland, Germany, Austria, Australia and USA. He has won or been shortlisted in many competitions. He was born in rural Suffolk and worked on farms and in factories until going to UEA as a mature student. Since then he has taught in schools, colleges and universities in the North West. He lives in Liverpool.