Warning
: include(topMenuBar.php): failed to open stream: No such file or directory in
/home/domains/maryevans.com/docs/poetryblog.php
on line
78
Warning
: include(): Failed opening 'topMenuBar.php' for inclusion (include_path='.:/usr/share/php') in
/home/domains/maryevans.com/docs/poetryblog.php
on line
78
Warning
: include(topFullWidth.php): failed to open stream: No such file or directory in
/home/domains/maryevans.com/docs/poetryblog.php
on line
79
Warning
: include(): Failed opening 'topFullWidth.php' for inclusion (include_path='.:/usr/share/php') in
/home/domains/maryevans.com/docs/poetryblog.php
on line
79
Warning
: include(poetrySideBar.php): failed to open stream: No such file or directory in
/home/domains/maryevans.com/docs/poetryblog.php
on line
81
Warning
: include(): Failed opening 'poetrySideBar.php' for inclusion (include_path='.:/usr/share/php') in
/home/domains/maryevans.com/docs/poetryblog.php
on line
81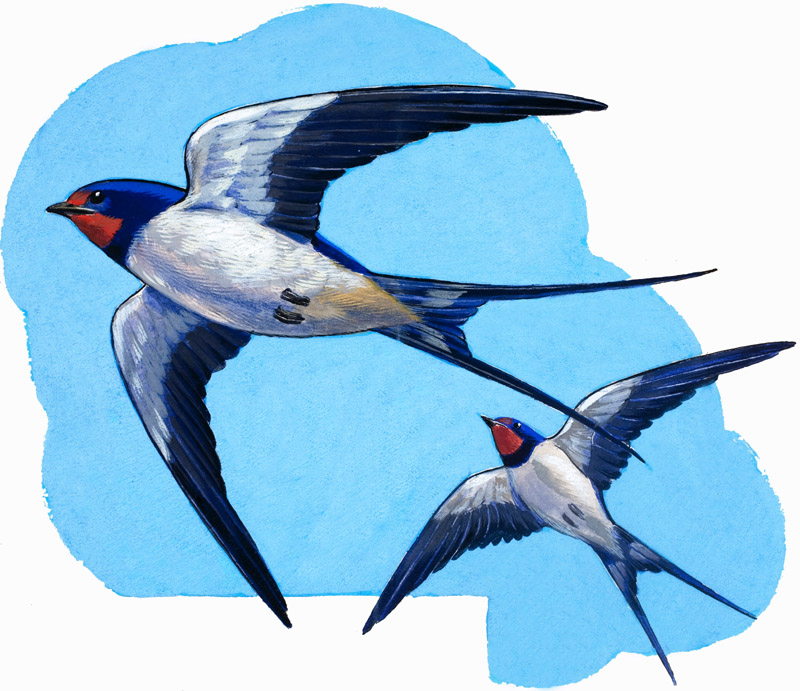 Swallows
Cool morning, scorching afternoon. A walk
through yellow fields, now across this farmyard.
On one side of the path in the air, a twitch,
a flicker, then another flicker, winking
in and out of gaping semi-darkness.
I step aside under a towering doorway.
Up there in the gloom, among the rafters,
a concentration of blackness is stirring
around a bubbling centre of dark life.
Back at the bright entrance there are four, five,
six chances to unriddle the sudden blur,
the curving wings, forked tail, flashes of white,
snipping sounds like a busy hairdresser's.
I blunder back out into the daylight
and rejoin my companions where the path
opens on a deserted lane. Above us,
on telegraph wires in swags over a hedge,
a row of them seem queuing to be admired,
silhouetting on blue their slinky grace.
Then there are cream teas in a farm garden
while, at the periphery of vision,
shadows are swooping against walls, and beyond
living shapes transforming wires to staves,
whispering their music into the darkness
of memory like a nest high in a barn
they will return to, summer after summer,
into which, from the paths of careful thought,
I will step aside to be astonished
again as they explode out of nowhere,
past me, to the dazzling summer sunshine.
© John Freeman, first published on the website of the magazine The Lonely Crowd, also appears in What Possessed Me
Picture 10612607, Illustration Art Gallery, 1964, image copyright Mary Evans / Playhour/Look & Learn
John Freeman's poems have been widely published in magazines and anthologies, and in several collections, of which the most recent are What Possessed Me (Worple Press) and Strata Smith and the Anthropocene (The Knives Forks and Spoons Press), both  September 2016. Earlier collections include White Wings: New and Selected Prose Poems (Contraband Books) and The Light Is Of Love, I Think: New and Selected Poems (Stride Editions).  John was born in Essex and grew up in South London before living in Yorkshire and finally settling in Wales where he taught for many years at Cardiff University and now lives in the Vale of Glamorgan.  There is an online interview here: http://sentinelquarterly.com/2016/05/john-freeman-interviewed-by-mandy-pannett/   See also http://www.johnfreemanpoetry.co.uk/#