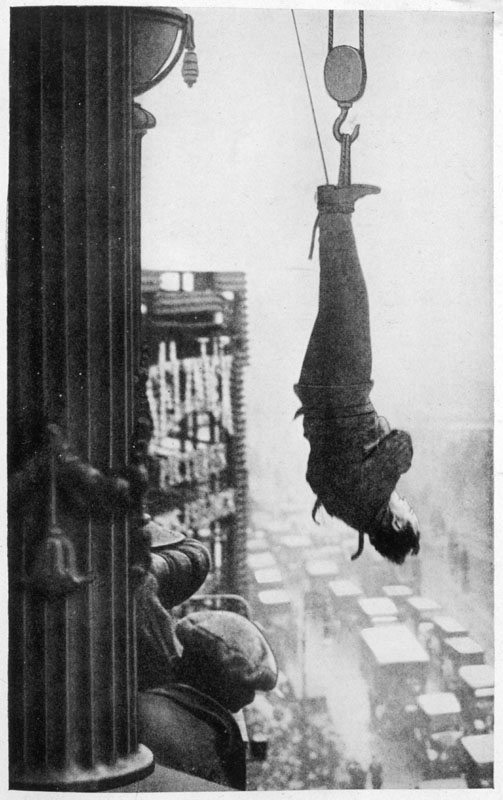 Escape
When Hunger gnaws at the brain-stem,
scavenges in the brain-ice
with a sound like fingernails
scraping a blackboard, lightning bolts
singing through your teeth,
when Hunger stoppers your mouth,
pulls your nerve-strings tight
until each palm is bound
to the opposite shoulder,
your arms are kissing your breast,
when dangled by your feet you turn
to the crowd now gathered
appalled, enthralled in the marketplace –
just visible behind spires
that lock the cathedral to the sky
the moon's a curved needle
with which you pick the mechanism,
and now you're free
to shimmy down and take your bow
but the scene has changed:
they've all gone home or there's somewhere
else they should be, your skin
blows this way, this way
into winding-cloths around your ribs
and though shackled in a wood
sealed by winter's screws, your soul
has slipped its chain to crawl
from the shadows of trees towards
a djinn who waits at her candy-cane door,
holds out a collar of bones.
© Tess Jolly
Picture 10042079, unattributed photograph, circa 1920s, image copyright Mary Evans
Tess Jolly works as a library assistant and facilitates creative writing workshops for children. Her poems have appeared in many UK poetry magazines. She has been commended in the Four Counties Poetry Competition, the Stanza Poetry Competition, the Barnet Arts Poetry Competition and twice in the Mslexia Women's Poetry Competition. Last year she was awarded joint second place in the Stanza Poetry Competition run by The Poetry Society and was the winner of the Hamish Canham Prize for her poem 'Goldfields'. Her pamphlet Touchpapers has just been released by Eyewear Publishing.