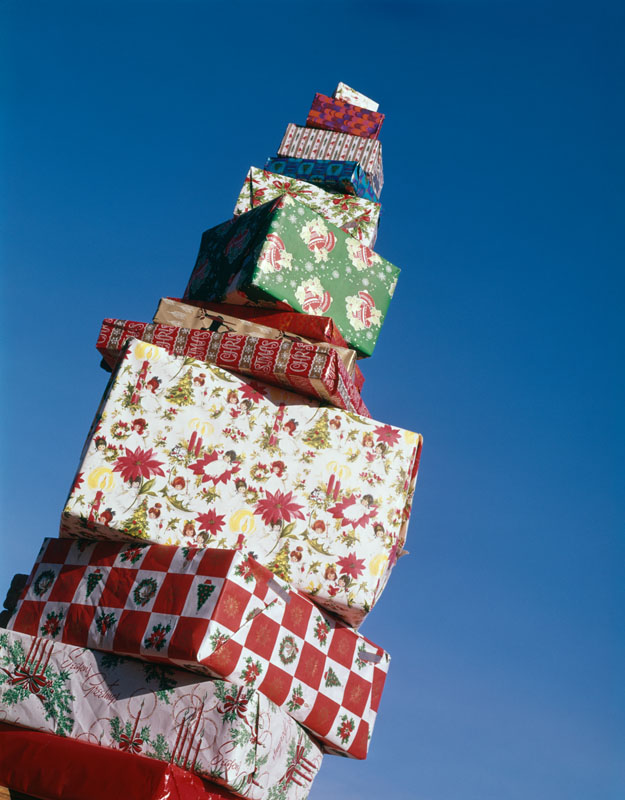 Scrooge's Wishlist
Give me multitudes of socks, give me garish ties on racks,
give me boxes of milk chocs, give me Guinness Books in sacks,
I'll soon rent a market stall and get a handsome profit back,
at my GIFTS-4-U Scrooge-and-Marley After-Xmas Shack.
I'll hoard whatever doesn't sell in cellar, shed or attic,
to look at all that useless stuff makes my dry old heart ecstatic:
the reindeer sweaters, Santa hats, the dancing, singing snowmen,
the cabbage-faced doll that twists its head like that child in 'The Omen'.
Give me candle-making sets, give me small robotic pets,
give me satsumas in their nets, give me glittery statuettes,
don't search for 'thoughtful gifts', your bad taste gives me a lift,
spend a fortune on some rubbish, don't give in to idle thrift.
And if it comes into your head to give to charity instead,
don't forget old Scrooge has still the power to change his will  –
WHAT! the delivery van's gone by, no parcels at my door,
I really can't think why… Don't you love me any more??????
© Derek Sellen
Picture 10580400, photograph by D Corson, 1960s, image copyright Mary Evans / Classic Stock
Derek Sellen's work has been published widely and received awards over many years. He won the Five Words Poetry Competition in 2015 and Hungry Hill Poets Meet Politics in 2014. Other recent successes include first prize in the Wirral Festival Drama Competition and being shortlisted in various 2015/2016 poetry competitions. He has written on a wide range of subjects including Spanish painters, Korean musicians and Indian cave-paintings. He lives in Canterbury, Kent, and is an active member of SaveAs Writers. Further musings by Mr Scrooge can be found at https://mrscroogesblog.wordpress.com