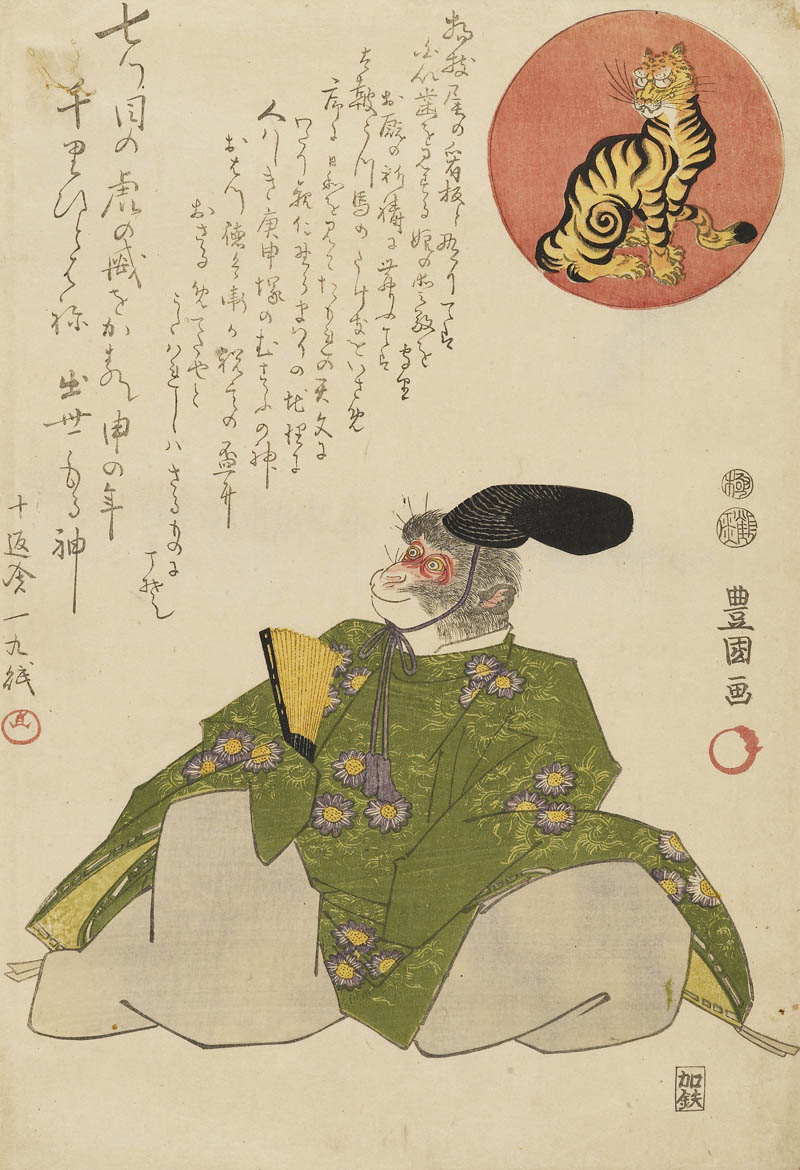 Monkey dressed as poet
He'd like, perhaps, to get away with it:
A cap, a golden fan, some pantaloons,
That long green cloak of finest patterned silk.
He's ready for the debut of his poems!
The company, assembled, wait in hope:
Is this the minstrel they've been waiting for?
And who would guess the whole thing was a joke?
The ape could be, they think, a metaphor!
Poets always creep around in guises,
Some serious! will favour! exclamations!
And if their tails turn out to cause surprises,
At least readers are safe from brachiations.
Monkeys dressed as poets aren't new:
For every poet is a monkey, too.
© Kelley Swain
Picture 10505393, print by Utagawa Toyokuni (1769-1825), image copyright Mary Evans / Ashmolean Museum
Kelley Swain is a writer with an emphasis in the relationship of science, medicine and the arts. She is a contributor to The Lancet and The Lancet Psychiatry, runs writing workshops for places such as The Poetry School, The Wellcome Reading Room, and Keats House, and is an Associate Editor for Valley Press. Kelley is the editor of The Rules of Form: Sonnets and Slide Rules, and Pocket Horizon, and is author of poetry collections Darwin's Microscope, Atlantic, and Opera di Cera, and the historical novel Double the Stars. Her memoir about working as an artists' model, The Naked Muse, is out in 2016.