Warning
: include(topMenuBar.php): failed to open stream: No such file or directory in
/home/domains/maryevans.com/docs/poetryblog.php
on line
78
Warning
: include(): Failed opening 'topMenuBar.php' for inclusion (include_path='.:/usr/share/php') in
/home/domains/maryevans.com/docs/poetryblog.php
on line
78
Warning
: include(topFullWidth.php): failed to open stream: No such file or directory in
/home/domains/maryevans.com/docs/poetryblog.php
on line
79
Warning
: include(): Failed opening 'topFullWidth.php' for inclusion (include_path='.:/usr/share/php') in
/home/domains/maryevans.com/docs/poetryblog.php
on line
79
Warning
: include(poetrySideBar.php): failed to open stream: No such file or directory in
/home/domains/maryevans.com/docs/poetryblog.php
on line
81
Warning
: include(): Failed opening 'poetrySideBar.php' for inclusion (include_path='.:/usr/share/php') in
/home/domains/maryevans.com/docs/poetryblog.php
on line
81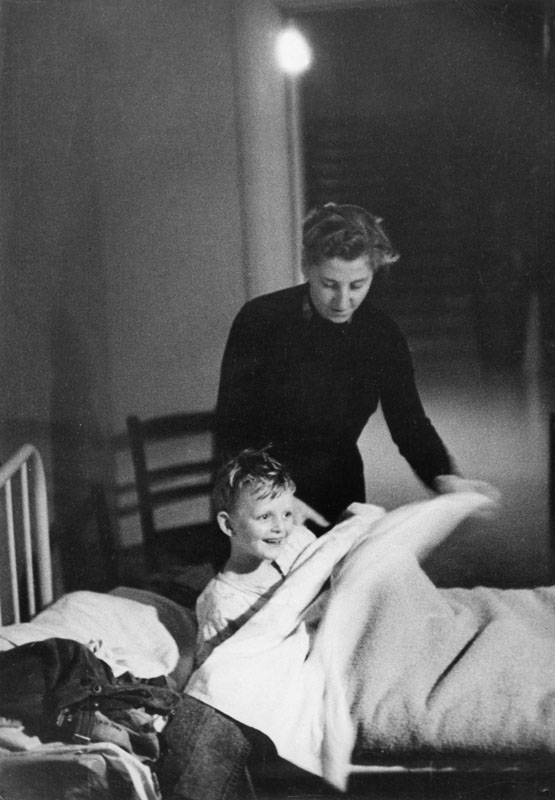 Strawberry Fields Children's Home, 1950
Three orbs aglow with light and warmth –
the light-bulb, the saintly nurse, the beaming
boy line up for the camera. She stoops,
pretends to be tucking him in.
Around them the darkness pauses whilst
the camera's packed away, the nurse straightens,
heads for the door, puts out the light.
And only then will the boy scream quietly
in the motherless dark. We hear nothing,
see nothing. Another boy will arrive at dawn,
left on the step by a boozy dad.
Lennon's secret heaven bloomed too late.
They are all dead now. The iron red gates
submit to the chalk signatures of the gangs
of fans who get off buses, out of taxis
where there is nothing left to see.
A bride comes to pose by the gatepost in her
gown for her groom's lens. Does he glimpse the faint
round blobs of faces watching through the bars?
© Stephen Devereux
Picture 10007440, photograph by Maurice Ambler, circa 1950, image copyright Mary Evans / Maurice Ambler Collection
Stephen Devereux writes poetry, plays, essays and short stories. He has had his work published in many magazines, journals and websites in the UK, Ireland, Germany, Austria, Australia and USA. He has won or been shortlisted in many competitions. He was born in rural Suffolk and worked on farms and in factories until going to UEA as a mature student. Since then he has taught in schools, colleges and universities in the North West. He lives in Liverpool.